Follow these fabulous furkids on Instagram: @smudgepudges and @skipp.the.doggo
5 New Year's Resolutions For Your Pet
THURS 7 JAN 2021
Pet Circle staff pets 'Skip' and 'Smudge' Team Up To Deliver 5 great New Year's Resolutions for pets
This article is written by Pet Circle veterinarian, Dr Carla Paszkowski BVSc (Hons)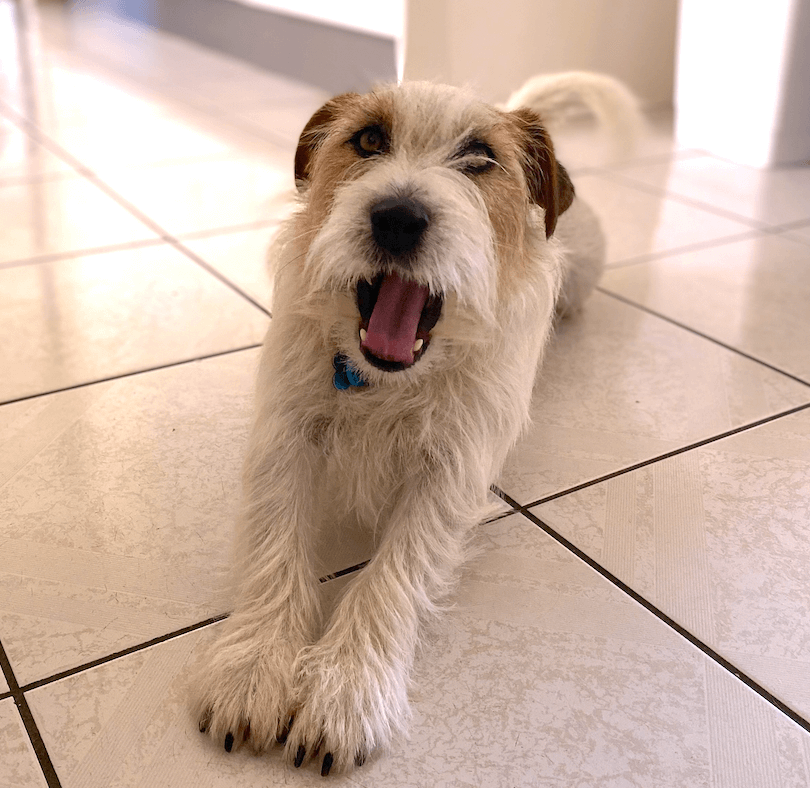 Skip
Skip: HAPPY NEW YEAR humans! And helloooo Smudge! Your coat is looking ravishing! Did your mum get you the Furminator for Christmas?
Smudge: Yes, Happy New Year everyone! And why is this little dog talking to me? I only associate with humans and queens.
Skip: Is this because I didn't sniff your butt first? Because I can!
*Hissing*
Skip: Point taken! Hey, have you read that book 'Cats are from Venus, Dogs are from Mars'? It says to NEVER sniff a cat's butt or otherwise risk a corneal ulcer! Those creatures are just so confusing...
Smudge: While we're on the topic of how great cats are, let's paws for a moment and think about all the pets in need. This brings me to our FIRST New Year's Resolution.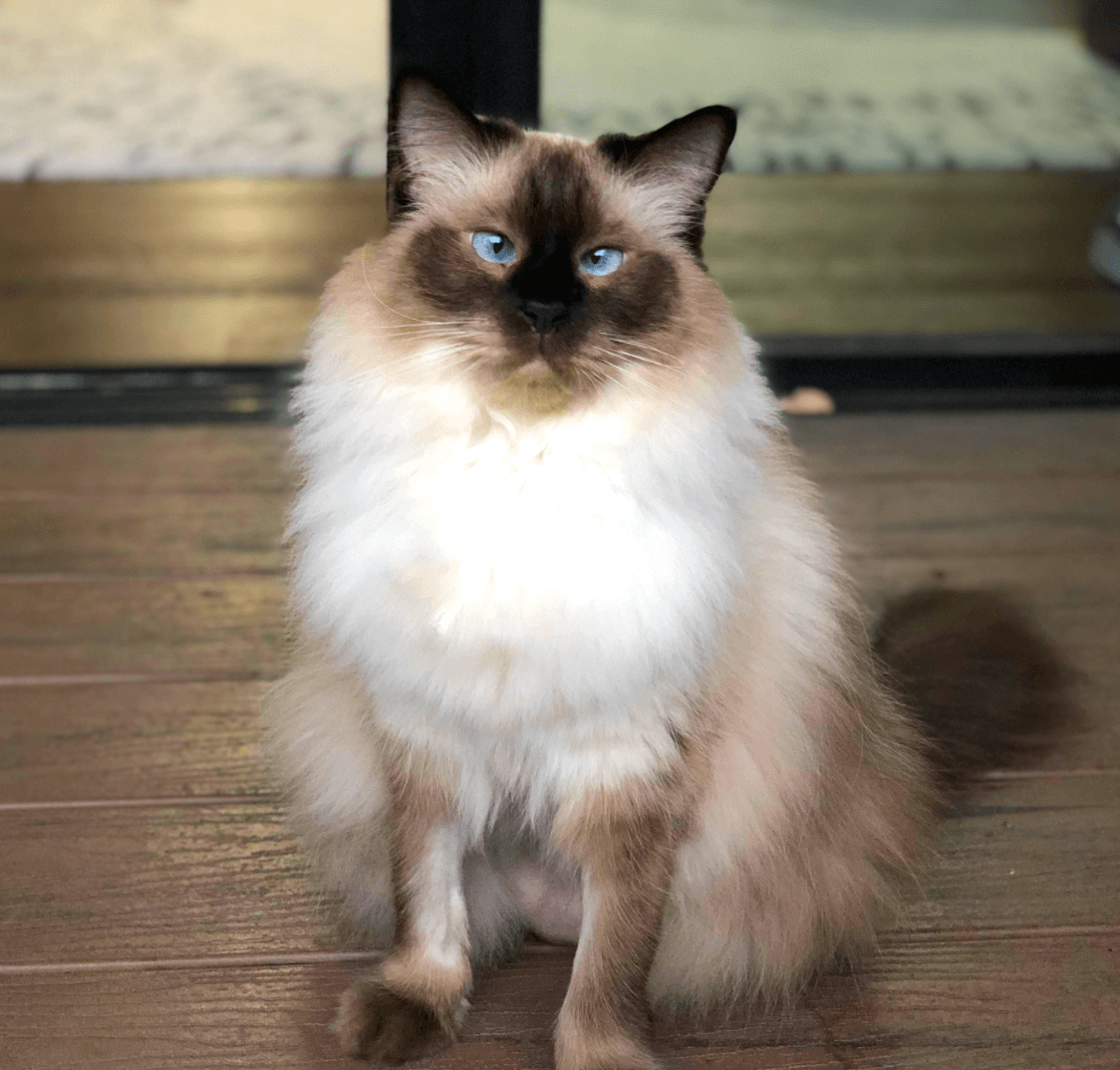 Smudge
Skip to a section:
1. Donate to a Rescue
2. Healthy Diet
3. Get Active
4. Up Your Dental Care
5. Groom to Purfection
1. DONATE TO A RESCUE ORGANISATION
With so many animals waiting for their forever homes, now is the perfect time to think about budgeting for a donation to one of the many rescue organisations. These wonderful and generous people dedicate their time and efforts to caring for and re-homing very special animals in need.
Donating also doesn't have to mean dollars. Donating in the form of your time to spend enriching the lives of one of these animals is just as important - it can be in the form of cuddles, walks, or helping to feed them.
Many shelters are also happy to take any old towels, blankets, or leftover bags of food too. (Perhaps you bought a flavour of dog food that your pooch doesn't like? Why not donate it!) If you'd like to learn more, see our Pet Circle Community Page.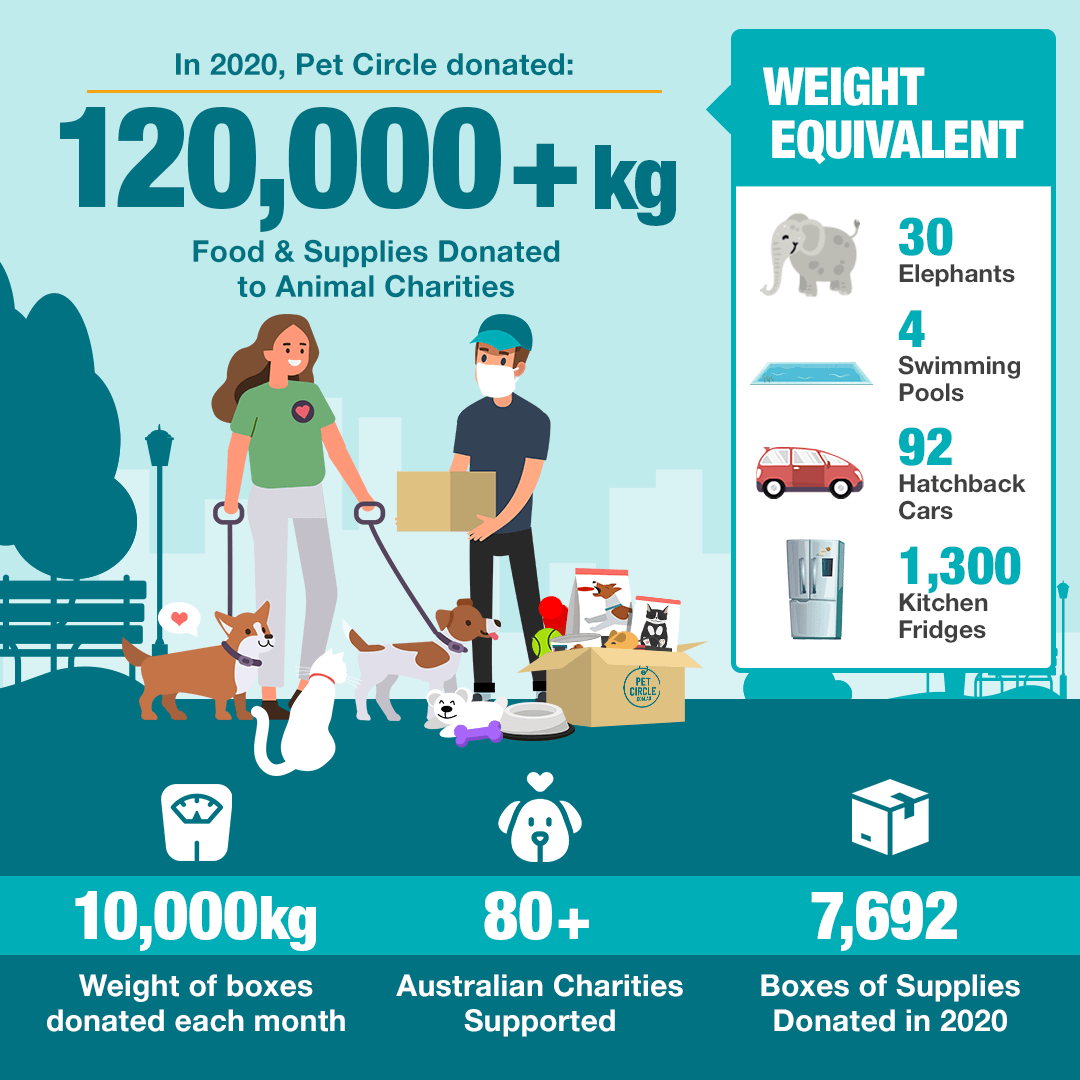 Skip: I'd like to donate some free licks and tail wags! You know what else gets my tail wagging? FOOD! Which reminds me of our SECOND New Year's Resolution.
2. FIGHT THE FLAB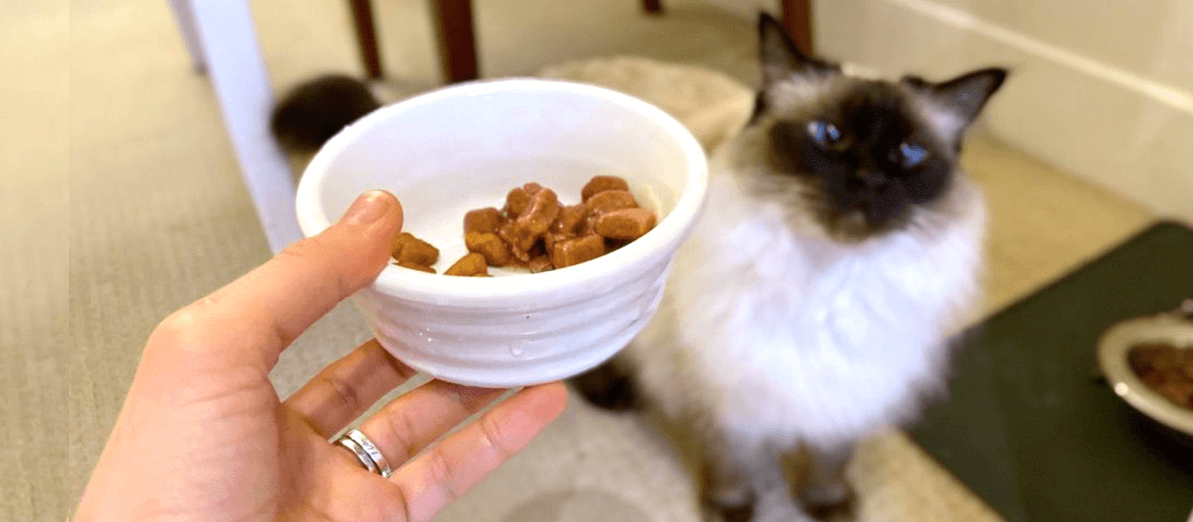 Smudge: Excuse me, who are you calling flabby?
As much as we've all enjoyed the holiday feeding frenzy, the New Year reminds us of the importance of a healthy waistline and dare we say it, portion control. While it may be tempting to just scoop "about... this much?" kibble as well as a few tidbits here and there, this can quickly lead to overfeeding.
So how do you know how many calories you should be feeding your pet each day? Thankfully, most pet food packaging contains clear feeding guidelines for you to follow, based on your pet's weight and body condition.
After a little more direction for how much food you need to feed your pet? There are many mathematical formulas, and we discuss feeding calculations in our Pet Feeding Guide article. But to keep it nice and simple, let's consider this one:
STEP 1: DAILY CALORIE NEEDS

Follow this equation to work out your pet's daily calorie needs: 30 x (your pet's weight in kilograms) + 70*

Let's consider Skip, who weighs approximately 10 kg:

His daily calorie needs = (30 x 10) + 70 = 370 calories per day

STEP 2: CHECK THE CALORIES IN THE FOOD

Check your pet's food bag to see how many calories are present in the food you're feeding.

Skip is being fed the Advance Adult Total Wellbeing which has an average Metabolisable Energy of 365 kcal / 100 grams.

STEP 3: FEED THE CALCULATED AMOUNT

Start with feeding the calculated daily calorie needs and weigh your pet on a monthly basis.

For Skip, he can have 100 grams of the Advance food per day = 0.85 cups / day (where 1 standard metric cup = 115g)

*This equation is based on a dog's resting energy requirements and does not factor in growth, exercise or neutering status. This daily calorie requirement will need to be multiplied by a factor depending on your individual pet. E.g. For an active working dog, 520 x 2.0. Speak to your veterinarian to learn more.
What about treats?
If your vet recommends a weight loss program for your pet, you will need to factor in the calories from treats into the equation. For pet parents just looking to start the New Year off with a healthier option, there's a range of low calorie treats for dogs and cats.
Keep your DOG slim with these light treats...
Hills Prescription Diet Metabolic Treats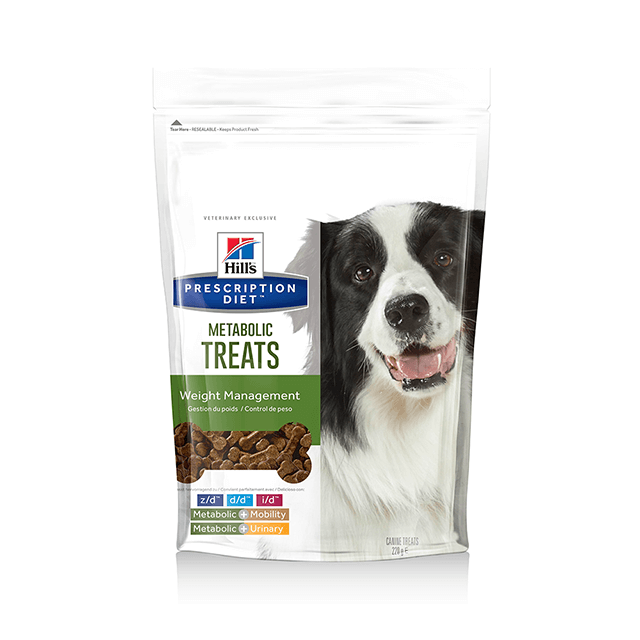 Designed to be fed alongside prescription weight management food, Hills Prescription Diet Metabolic Dog Treats are formulated for adult dogs to support weight loss and weight maintenance.
Whimzees Dog Treats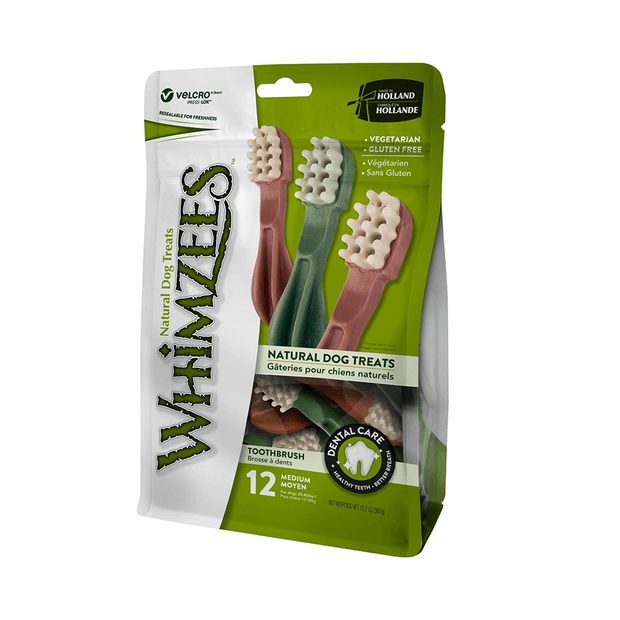 The Whimzees treats are all-natural, wheat and gluten-free treats, making them an excellent option for dogs with food sensitivities and those prone to weight gain and pancreatitis.
Royal Canin Educ Sachets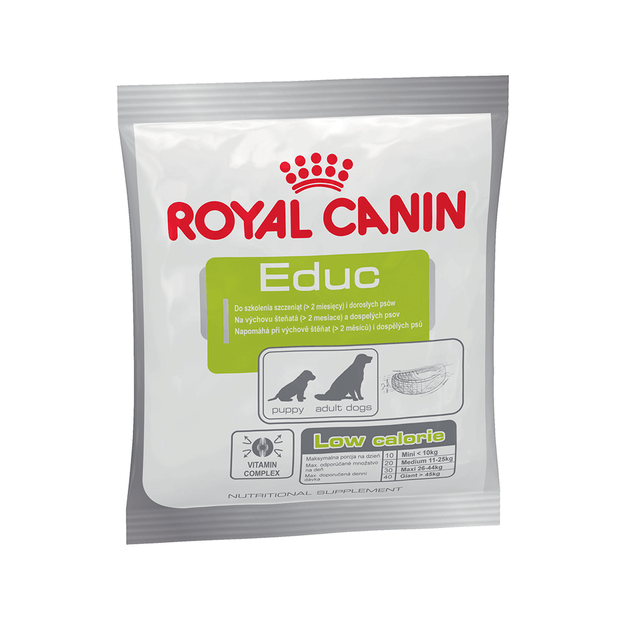 Royal Canin Educ training treats are designed to be a nutritional reward to use for behavioural training. Low in calories and high in vitamins, these treats are highly nutritious and very palatable.
Savourlife Sweet Potato Treats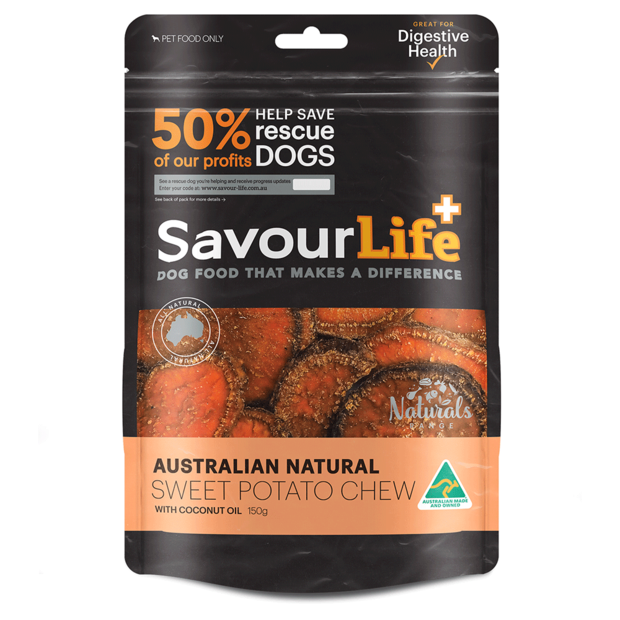 This all natural, low allergen, chewy treat is made from Australian sweet potato and wholesome coconut oil, making it not only delicious but a great source of fibre, vitamins, minerals and anti-oxidants as well.
Note: If your dog suffers from pancreatitis or other sensitive stomach issues, always use treats under the guidance of your consulting vet.
Keep your CAT slim with these light treats...
Zeal Free Range Chicken Fillets
Zeal Free-Range Chicken Fillets are a delicious and healthy reward treat for all breeds of dogs and cats. They are low in fat, and high in protein.
Vetalogica Hemp Treats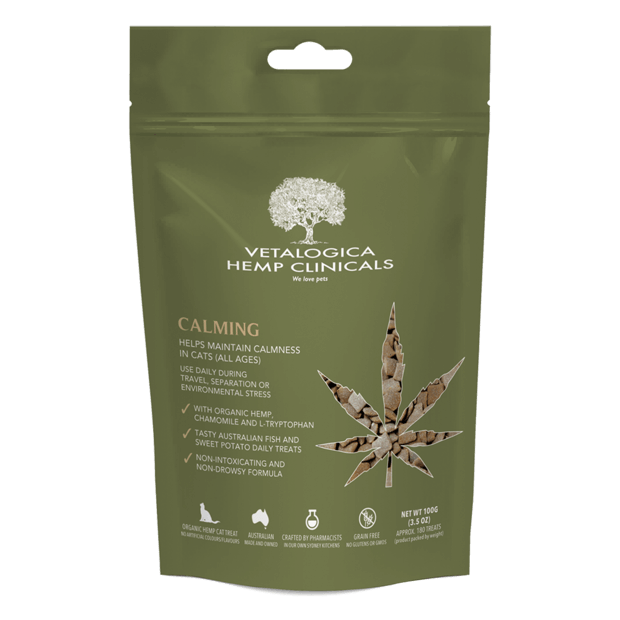 These treats contain a unique formula designed to gently calm and appease cats. With organic hemp and L-tryptophan, these non-intoxicating treats can be used to reduce stress.
Greenies Cat Treats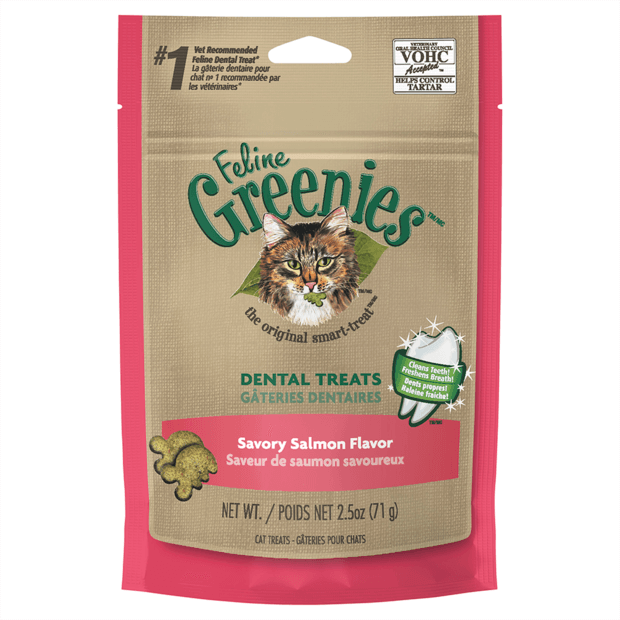 As the #1 Vet-Recommended Feline Dental Treat, Feline Greenies help your cat maintain good dental care. They are also low in calories and high on flavour.
Fuzzyard Cat Treats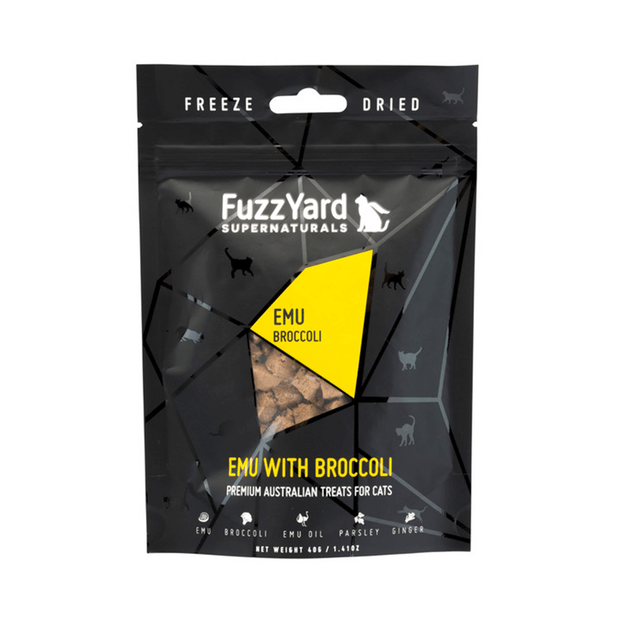 Freeze dried cat treats have amazing health benefits and retained nutritional values. No grains, no preservatives, no sugar, no soy, no salt.
Top Tip: Try a Puzzle Feeder
Smudge: Bone Appetit! Speaking of bones, my body is already purrfect, so none of that applies to me. You on the other paw, Skip, should take note!
Skip: Sorry what's that? I think I just saw someone with a ball? Oh my goodness they've got a ball!
Smudge: Let's move on to our THIRD New Year's Resolution.
3. GET MOVING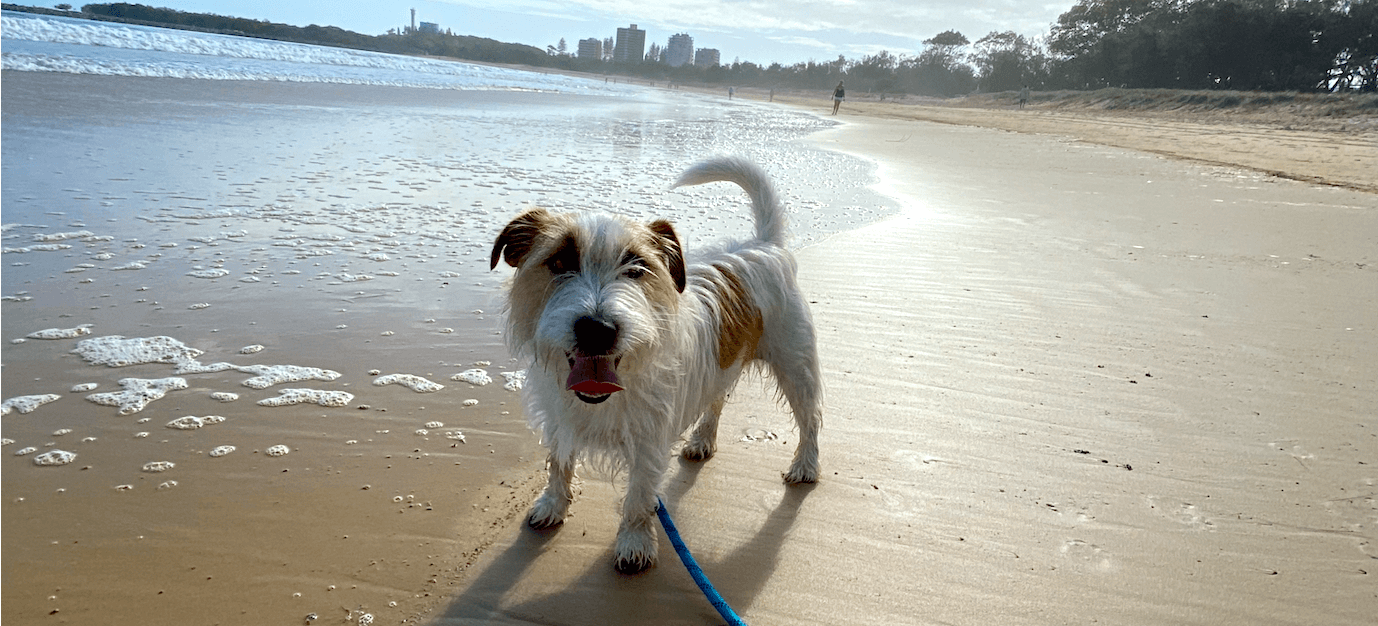 Pets are an excellent motivation to get up and get moving - who needs a gym membership when you can get out and explore with your best friend? Plus, we think they'll look quite fetching in a funky new collar and lead combination.
Keep your DOG active with these products...