Image: @bostonandspencer
Tips to Help Your Dog Lose Weight
SUN 23 FEB 2020
This article is written by Pet Circle Veterinarian, Dr Carla Paszkowski BVSc.
Is your dog suffering from a bit of extra 'pudge'? Perhaps your 'Bulging Bella' is looking a little rounder around the middle, or 'Megatonne Max' is struggling to run up the stairs like he used to. Or maybe your vet has pointed out your pet's body condition and advised that changes need to be made.
As adorable as pudgey pets may be, obesity is no laughing matter. Being overweight can have serious health consequences for your dog including increased risk of osteoarthritis, diabetes, respiratory problems and anal gland issues. In addition, obese and overweight dogs can suffer from heat intolerance, constant discomfort, and are likely to have a reduced lifespan compared with their lean counterparts.
Fortunately, there is a lot you can do at home to help get your dog into shape. And it's not just about dieting and exercise! We've put together some handy tips to help make pet weight loss easier and more fun for both your dog and you.
Contents:
2. Make them feel full: Fibre is your Friend!
3. Huffy Puffy: Effective Exercise Tips
4. Puzzle Feeders: Make Mealtime a Game!
5. Treats: Choose the Right Light Treats
6. Compliance: 5 Tips to Get the Whole Family On Board
1. Weight Loss Diets: Which is Best?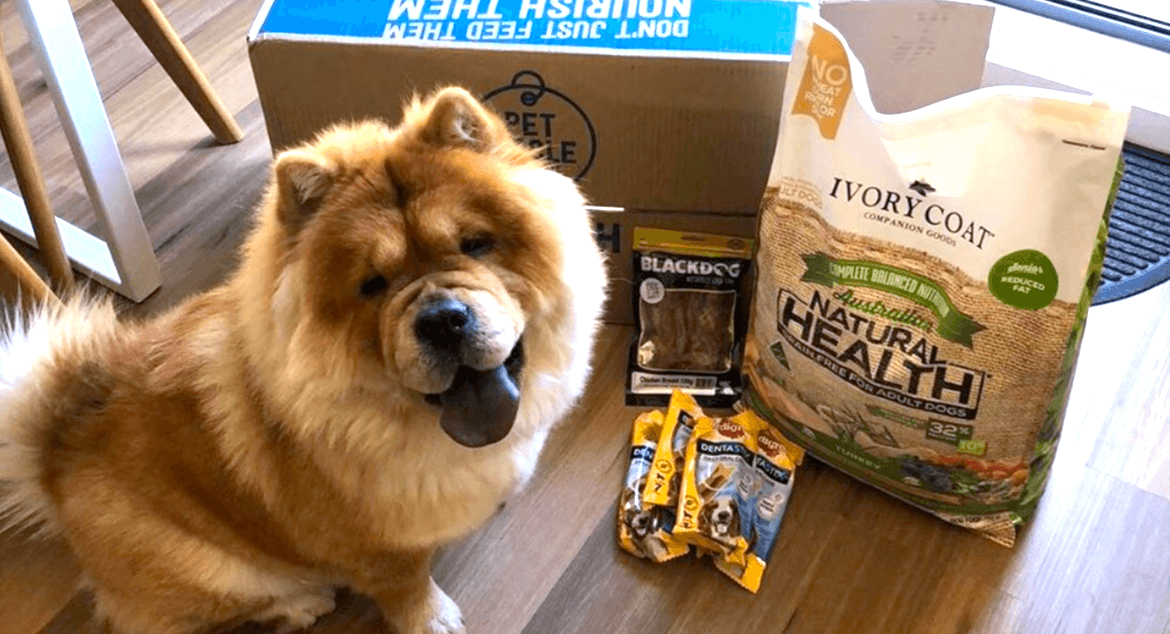 Image: @cleo.the.chow
Of course, just like with humans, diet is the first place to start when commencing a weight loss journey. But which diet should you choose? If you haven't noticed, there are a lot of weight control diets available for dogs and the choice isn't always clear.
Is a weight loss dog food necessary? Many dog owners query whether a weight loss diet is necessary, and wonder whether they can just feed less of their dog's regular diet. There are two issues with this: firstly, it requires strict compliance. Can you be sure that everyone in the house is going to resist your dog's pleading eyes? Secondly, even if you can comply with a reduced daily portion, your dog may experience hunger and reduced satiety due to the smaller amount of food in their tummy. A specially formulated weight control diet generally provides a lower calorie, higher fibre recipe which means that you can feed a larger portion size - so your dog will feel fuller and more satisfied.
What is the difference between a 'prescription / veterinary' weight loss diet and a 'regular / retail' weight loss diet? This is a topic which causes a lot of confusion. If you haven't noticed, there are basically 2 different types of weight control diets:
The two different types of weight control diets:
The difference comes down to the level of research completed on the individual food - for example, Hills Prescription Diet Metabolic has undergone a number of studies to prove its efficacy - and it also contains extra beneficial ingredients. A veterinary diet may contain fewer calories and higher fibre content than a retail diet. Some manufacturers advise that 'veterinary diets are for treating a disease, whereas retail diets are for preventing a disease' (however there are exceptions to this, as most weight control veterinary diets are appropriate for weight management as well as weight loss).
Still confused? We recommend asking your vet about what works best for your dog.
Our Top Weight Loss Diets for Dogs
Royal Canin Satiety is formulated specifically to 'satiate' your dog's appetite. With varieties including small breed, all breed, and wet cans, it's the perfect option if your dog never seems to feel full.
Hill's Prescription Diet Metabolic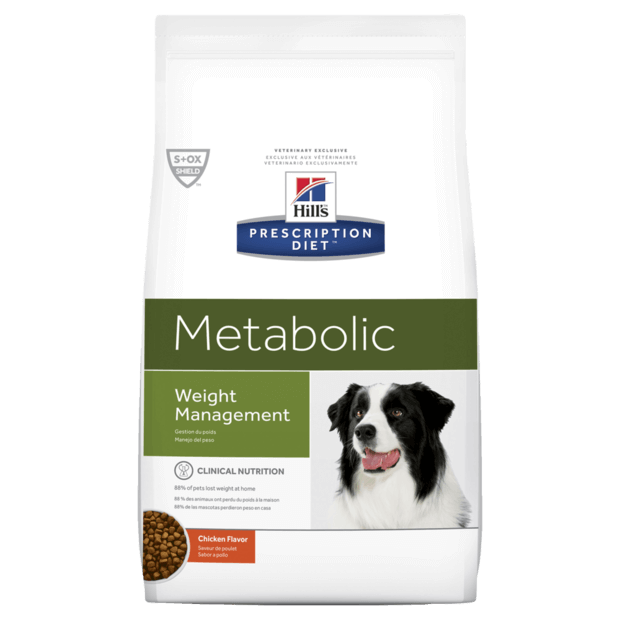 Available in varieties with extra joint care, extra urinary care, wet cans, and even treats, Hills Metabolic is formulated to speed up your pet's metabolism and is highly palatable.
Advance Weight Control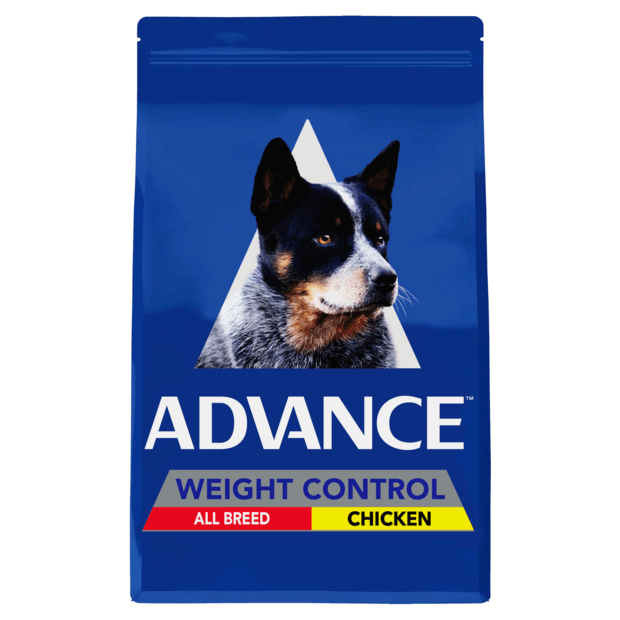 One of the only 'super premium' weight control diets which is Made in Australia, Advance's weight control lines has varieties for all breed, large breed, and small breed.
Savourlife Lite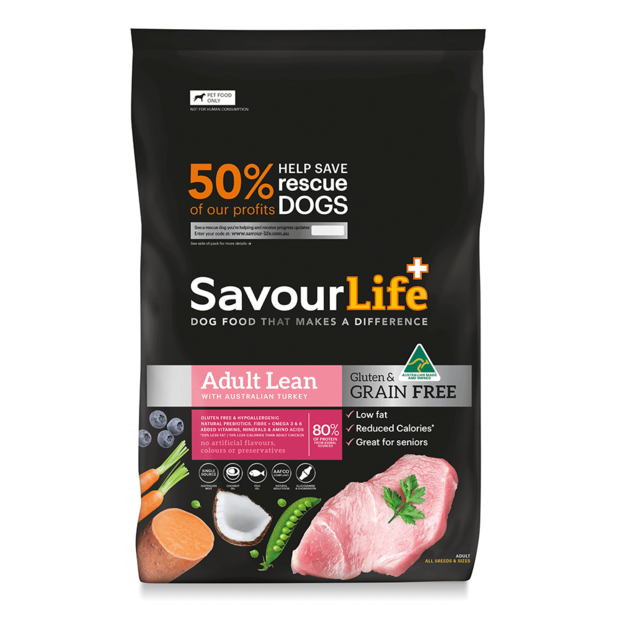 A great option if you're after something grain-free, Savourlife Lite is natural, Australian-made, and highly palatable. Plus, Savourlife donates 50% of their profits to support shelter dogs!
When feeding a weight loss diet it is crucial to stick to the amount recommended by your veterinarian. Even an extra ten pieces of kibble a day can cause a small dog to gain an extra half a kilo of fat over a year!
2. Plump Up Their Meal: Fibre is Your Friend!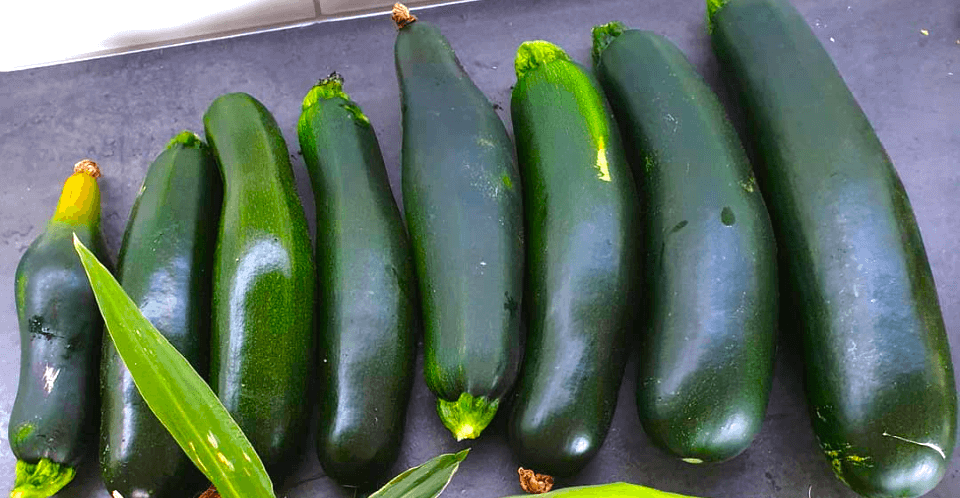 Image: @offthegridlife
If you've swapped to a weight loss diet and your dog still seems hungry, you can trick their tummy into feeling 'full' by adding a little extra fibre to their food. This helps 'plump' up the meal and leaves them feeling fuller and more satisfied.
3 Safe Ways to Add Fibre To Your Dog's Diet
Sprinkle some natural, unflavoured psyllium husk onto their food. Give approximately 1 teaspoon per 10kg bodyweight and watch for any diarrhoea.
Add some soft, mushy cooked pumpkin into their food.
Add some soft, mushy cooked zucchini into their food.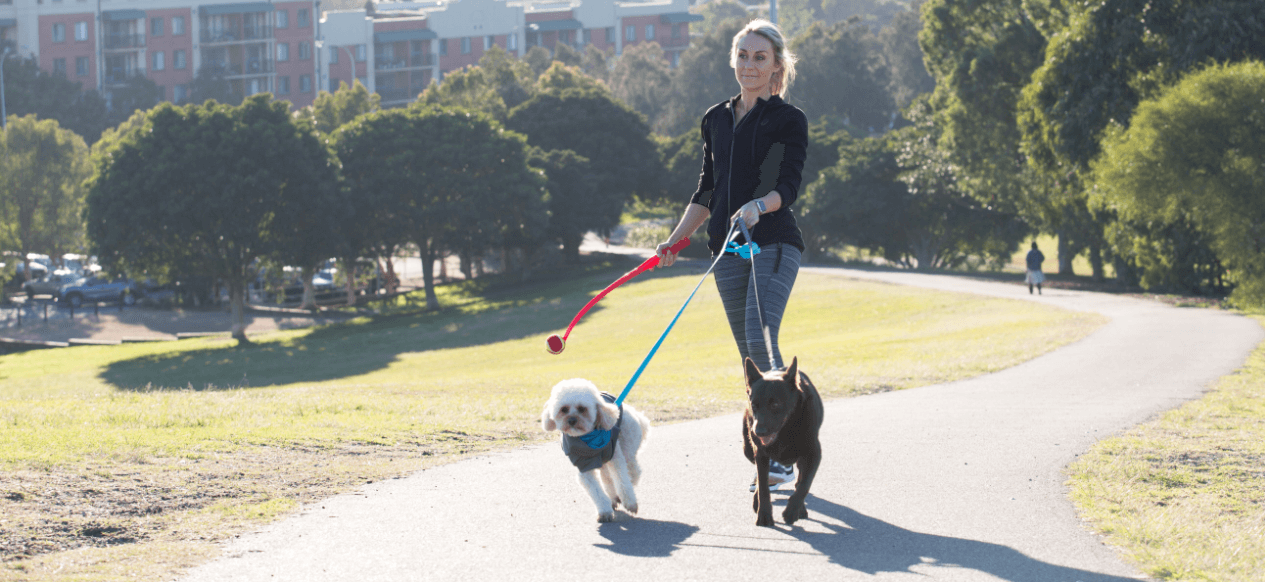 Just like for humans, exercise helps your dog burn off some extra calories and kick-starts their metabolism. But what method of exercise is best?
1. Walking and running.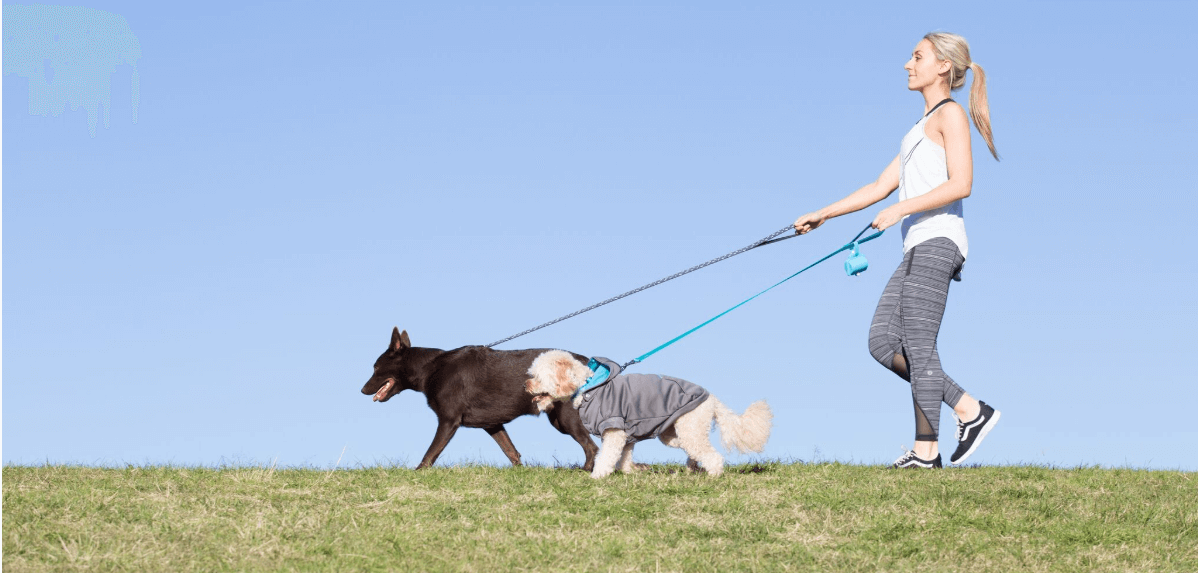 This one goes without saying! Every dog needs a daily walk, regardless of their breed. Walking is important for their physical and mental health. Not only will your dog benefit from the physical exercise, but they will also love the one-on-one time with you! The required walking time per day depends on your dog's breed and fitness level. Severely obese small breeds may benefit from just fifteen minutes of walking per day, but relatively healthy working breeds may require 2-3 hours of daily walking and running. To be sure, we recommend checking with your vet.
Back to Top