10 reasons why pets are great for kids
FRI NOV 24 2017
On the fence about getting a family pet? Here are ten reasons why pets make the best additions to young families!
1. Reduced risk of allergies and asthma.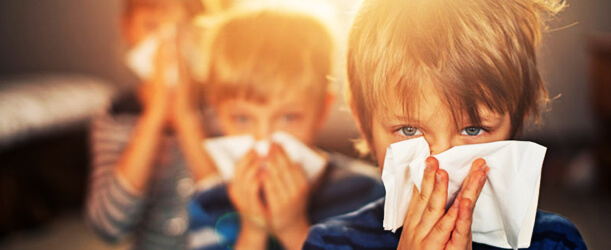 A study published by Pamela Martin and associates surveyed 8 500 participants from 13 different countries. Children who owned cats and dogs before the age of five were found less likely to develop nasal allergies. Other similar studies have shown that owning a dog may prevent the development of eczema and other pet related allergies. In addition to this, nasal allergies are also linked to the development of asthma. The decreased presence of nasal allergies reduces the risk of this respiratory disorder as well.
2. Stronger immune system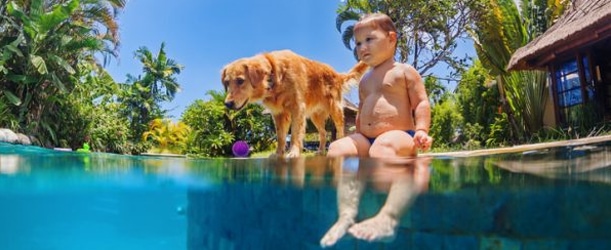 Particularly for infants and young children, the presence of an inside pet has been documented as a contributor to a stronger immune system. Infants exposed to dogs or cats were found to be healthier and experience fewer respiratory complications and ear infections.
3. Learning to be responsible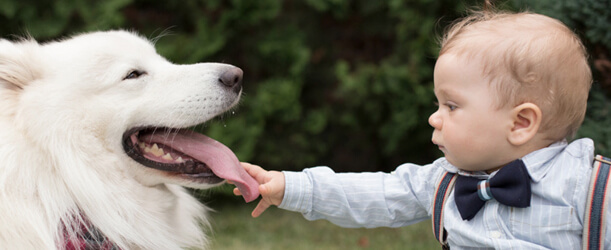 Caring for a pet, feeding them, cleaning up after them teaches children how to be responsible. Nurturing pets can also help with the development of parenting skills, particularly for boys who see activities like playing house or babysitting as "girly".
4. Teach your child empathy
Studies show that children who grow up interacting with animals are more empathetic, learning to put their needs above their own.
5. Reduced stress, anxiety and depression
Owning pets has shown to help reduce blood pressure, stress, anxiety and depression in people of all ages. Kids that are experiencing difficulties with school, family or friends often turn to their pets for comfort.
6. Able to build relationships with others easier
Pets have been found to promote interaction between people and the ownership of a pet leads to a socio-positive perception from others. Significantly children with autism are found to have much more advanced social skills if they own a pet than those without.
7. Help build confidence in novice readers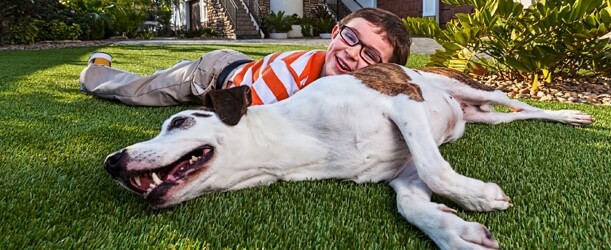 The presence of pets has found to be a comforting, non-judgemental tool for kids learning to read aloud. Groups like the Share Reading Dogs Program in Queensland use dogs to encourage young readers in reading aloud within a safe, criticism free environment!
8. Pets help create conscientious humans
A study performed by Megan Mueller in 2003 surveyed 567 participants from late primary age to post high school on human-animal interactions and their involvement in the community. Mueller's study found that those who had a greater attachment to their pets saw themselves more likely to see themselves contributing to the community, performing community service and taking on leadership roles.
9. Increased family bonding time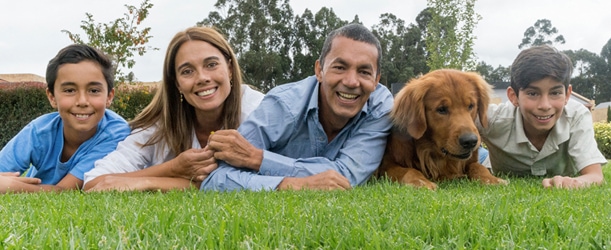 Families with pets are seen to interact with one another more so than those without. Whether it's checking to make sure Mittens has been fed or recounting a silly story about Buddy to one's siblings, pets help to keep communication alive.
10. Pets help with anatomical understanding
Researcher Kayoko Inagaki conducted a study in 1990 on five year old children and their understanding of animals. They found that children who had kept goldfish had better knowledge on the animal's anatomy and were able to apply the same logic to other animals. While there is more research needed when it comes to human-animal interaction we can confidently say that pets shape happier, healthier humans. Either way, it can't hurt checking out your local adoption shelter, you never know who you might find!
Owner of a small Chihuahua army and lover of all things pets; when Jess isn't managing her pup Nacho's instagram you can find her writing about all the awesome new products on the Pet Circle website!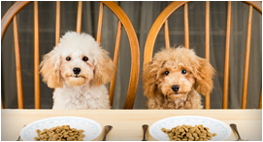 Wet dog foods vs dry dog foods - which is the best? ▶