What is the best dog shampoo? [2021]
LAST UPDATED SEPTEMBER 2021
This article is written by Pet Circle veterinarian, Dr Kes Holliday DVM BSc
There comes a time when every dog needs a bath. But with so many shampoo options to choose from how do you know which one is right for your dog? De-shedding, medicated, super shine, waterless, replenishing, herbal shampoo - which one do you pick? We've navigated the water of all things bath time to help you pick the best suds and help your pup 'scrub up well'!
Skip to a section:
2. Best Everyday Adult Dog Shampoo
3. Best Sensitive Skin Shampoo
6. Best De-tanging and anti-matting Shampoo
8. Summary: Dog Shampoo Comparison Table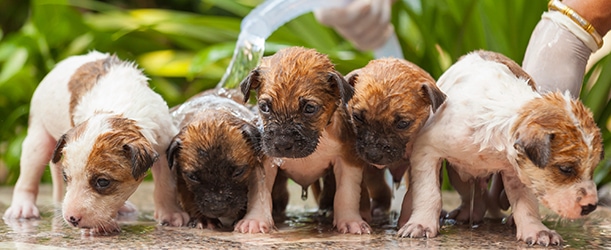 Puppy skin is especially sensitive and can be easily stripped of its oils resulting in dryness, itchiness and flakiness. Special puppy shampoo formulations are hypoallergenic and designed to be gentle on your puppy's skin without stripping the protective oils.
Our Top 3 Picks For Puppy Shampoo:
PAW Blackmore's Gentle Puppy Shampoo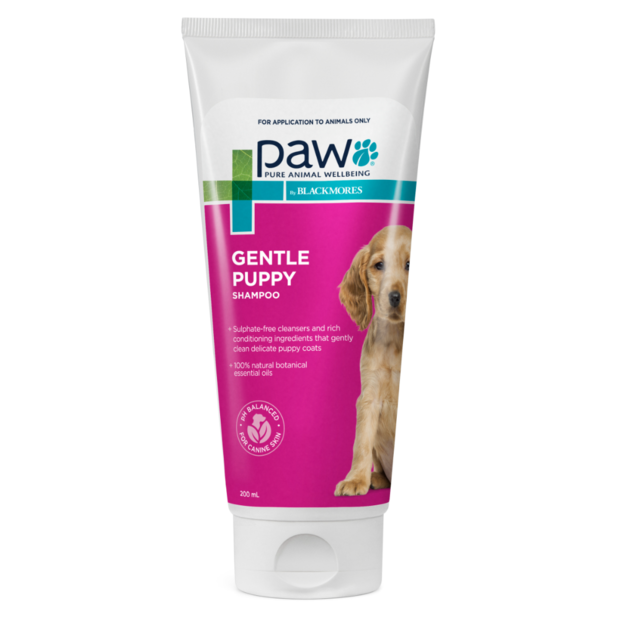 Soap and sulphate-free, rich in moisturising ingredients and natural essential oils such as coconut oil, jojoba oil, vitamin E and chamomile roman oil.
Melanie Newman Puppy Shampoo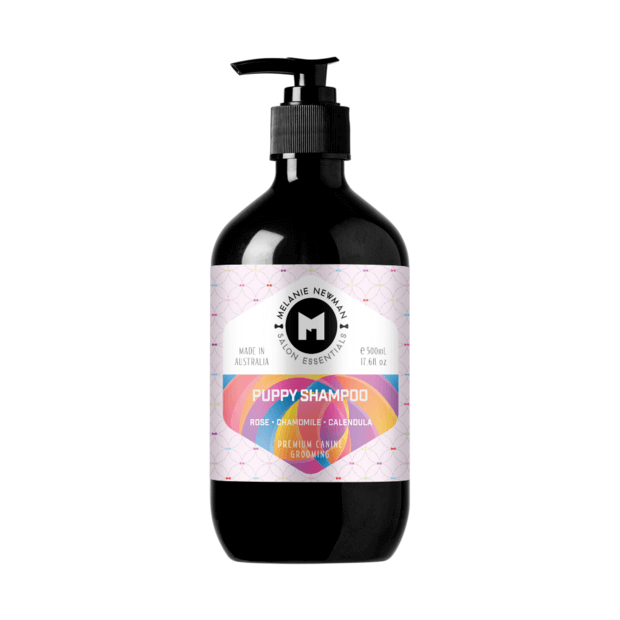 Australian-made shampoo with soothing ingredients including coconut oil and licorice root. Holistic, gentle, and smells fantastic!
Fuzzyard Puppy Shampoo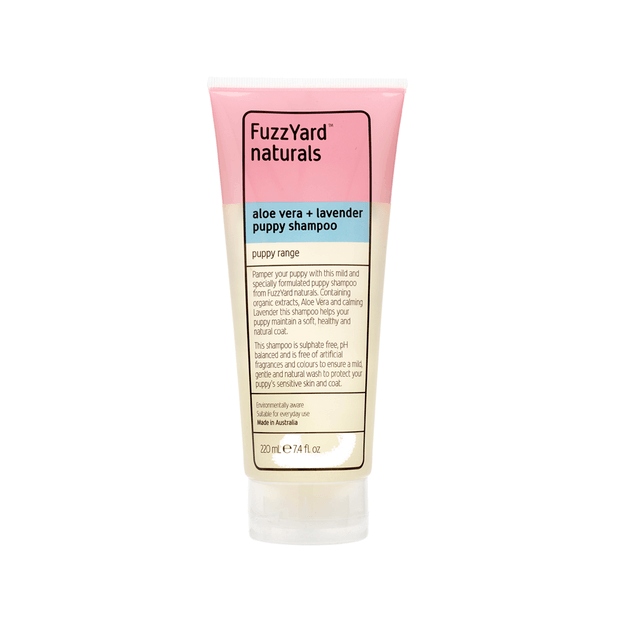 A gentle formula containing organic aloe vera and lavender. Free from artificial nasties and pH balanced for delicate puppy skin.

Looking for an everyday, no-frills shampoo to keep your adult dog clean and fresh? Here are our top picks!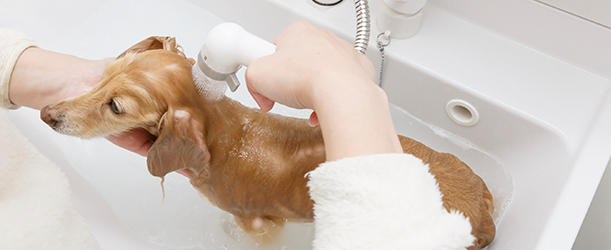 If your pooch is prone to itching and scratching, bathing can surprisingly do a lot! Look for a soothing shampoo containing colloidal oatmeal, which has an immediate soothing effect on dry and itchy skin and also helps to preserve the coat's natural oils.
Learn more about why your dog has itchy and sensitive skin.
Our Top 3 Picks For Sensitive Skin:
Tip: For extra relief, apply a moisturising conditioner such as Dermcare Aloveen Conditioner, PAW Blackmore's Nutriderm Replenishing Conditioner to the sensitive areas after drying. Conditioners can be used as a moisturiser and applied to wet or dry fur.
Moisturising has the added benefit of improving your dog's natural skin barrier, making it more resistant to itchy inflammation and infection. After application, distract your dog with playtime, treats, or cuddles to prevent them from licking it straight off!
Shop All Sensitive Skin Shampoo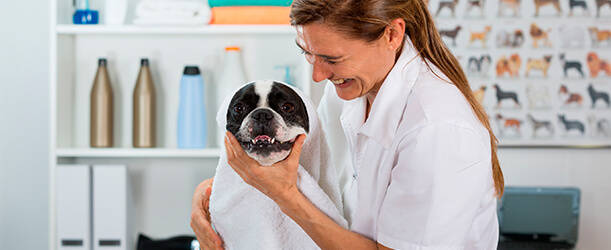 What is medicated shampoo? Medicated shampoo is formulated to help treat topical skin infections such as bacterial or yeast dermatitis. Dogs with underlying allergies are more likely to develop bacterial and fungal skin infections, which usually require oral medication. However, in mild cases your veterinarian may recommend using a medicated shampoo as part of the treatment.
Our Top 3 Medicated Shampoos:
Dermcare Malaseb Shampoo
With hospital-grade antiseptic chlorhexidine and miconozole, this shampoo is both anti-bacterial and anti-fungal, free from dyes and perfumes, and uses an innovative surfactant to reduce further itchiness and dryness.
PAW Blackmores Mediderm Shampoo
This low-irritant formula contains piroctone olamine, a new gentle ingredient which helps removes scaly skin and grease through anti-bacterial and anti-fungal function.
Procare Dermprotect Medicated Shampoo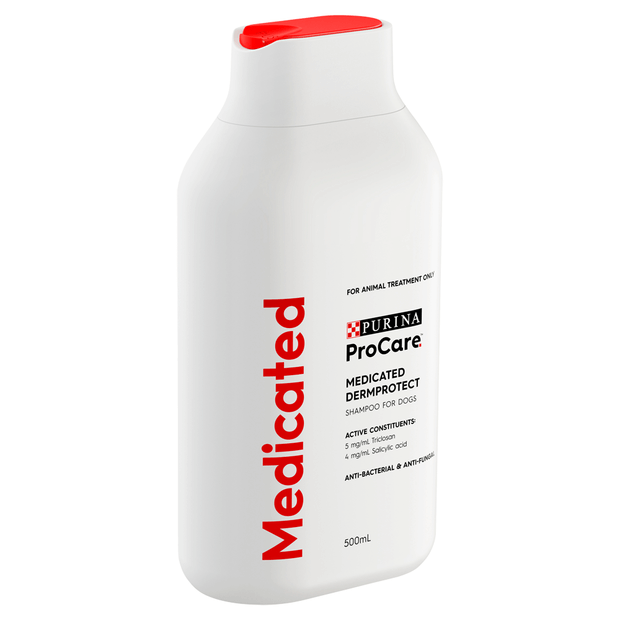 With salicylic acid and triclosan, this formula can help relieve itching as well as treat bacteria or yeast infections.
Tip: After application, allow medicated shampoo to sit on the skin for a minimum of 5 minutes prior to washing off. Make bath times fun with playtime while you wait for the shampoo to work!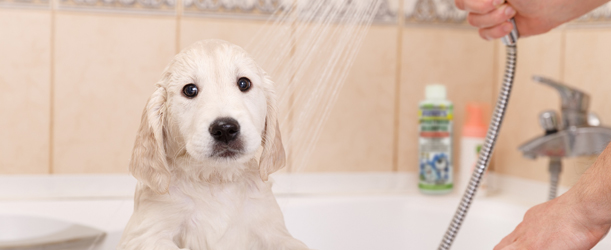 Does flea or tick shampoo work? There are a number of rinses available which are labelled as relieving heavy flea infestations and for short term prevention or removal of ticks. However, always remember that shampoos and rinses are only a short term fix - if flea shampoo is your only defence, fleas and ticks are likely to return. Flea shampoos will kill any live fleas that are currently on the coat, but do not prevent reinfestation of fleas in the environment. For effective long term prevention, a monthly treatment such as Nexgard, Bravecto, Simparica or Seresto is needed.
Learn more about choosing the best flea and tick treatment for your dog. Still have questions? Speak to a Pet Circle Vet.
Our Top 3 Picks for Flea and Tick Shampoos:
CAUTION: Products containing Pyrethrins or Permethrin can be toxic to cats. These products are not recommended in households with feline fur babies.

If you're sick of hair tumbleweeds and blocked up vacuum cleaners, try a detangling shampoo or spray in addition to your regular brushing routine.
Top picks for Detangling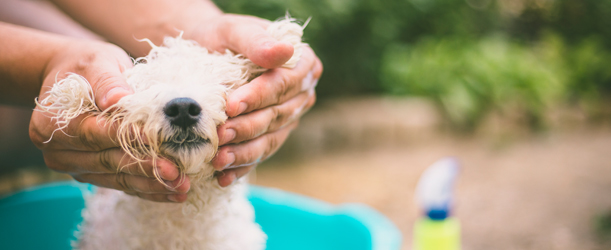 You've heard of dry shampoo for humans, but did you know there are similar products for dogs? If your dog isn't a fan of the water, or perhaps you're looking for a quick and simple treatment for between washes, then a waterless shampoo might be the way to go!
Our Top Picks for Waterless Shampoo:
Product
Customer Rating
Key Ingredients
Benefits
Ideal For

5.0
Coconut Oil, Jojoba Oil, Roman Oil, Vitamin E, Chamomile
Puppies
Sulphate- and soap-free

4.0
Aloe, Olive Leaf Extract, Rosemary Leaf Extract, Rose Geranium Flower Oil, Calendula Officinalis Flower Extract,Coconut Oil, Licorice Root Extract,Rosa Damascena Flower Oil.
Puppies
Australian made
Free from sulphates, parabens, dyes & synthetic fragrances

5.0
2% Oatmeal Extract and Aloe Vera Gel
Dogs with normal, dry and sensitive skin
Soap-free
pH balanced

5.0
Coconut, Glycerin and Jojoba Seed Oil
Dogs with normal, dry and sensitive skin
This shampoo is non-irritant, sulphate free, and will gently and effectively clean your pet's coat

5.0
Colloidal Oatmeal, PawDerm Surfactant Technology, Rosehip Oil, Vitamin B5
Dogs with normal, dry and sensitive skin
Free from artificial fragrances, sulphates and soap
pH balanced

5.0
Miconazole Nitrate 2%, Chlorhexidine Gluconate 2%
Dogs with bacterial and/or fungal skin infections
Kills micro-organisms causing infection
Removes allergens
Removes excess scales and oils