Is you pet ready for the boarding kennel?
MON 3 APRIL 2017
Going on a holiday is exciting. But when we can't take our four-legged family members with us, having them boarded at a boarding kennel or cattery is a convenient and safe option.
If you've made the decision to board your pet while you're away, you can rest assured that your pet will be cared for in your absence.
There are a number of things you'll need to have in order before you take your furry friend off to the boarding facility.
We've compiled a helpful checklist to make sure your pet will have as stress-free a holiday as (hopefully) you will!
1. Get vaccines up to date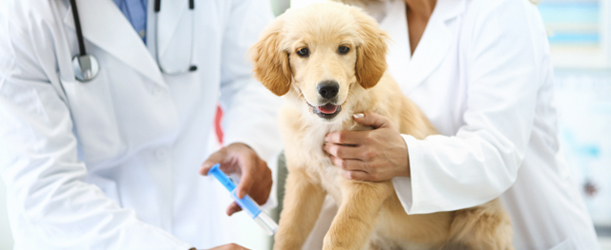 Most boarding facilities will only take pets that have proof of up to date vaccinations. This is so they can guarantee the safety of all animals and reduce the risk of an illness outbreak. Plus, if you take your pet in for their injections prior to a kennel stay, your vet will also do a full health check. This will give you peace of mind that your pet is in a well enough state to deal with their stay away from home.
It's best to have their vaccines done at least two weeks before boarding. Having an immunisation injection can distract the immune system for a few days and sometimes make your pet feel a little unwell. If this occurs too close to your pet's kennel stay, the stress can further weaken the immune system and make your pet feel quite sick.
2. Make sure they've been treated for parasites
A high number of pets travel through a boarding kennel or cattery, and while hygiene is usually quite good, there is still an increased risk of catching fleas or worms.
Internal parasites: It is good to treat with a broad spectrum wormer such as Drontal to ensure your pet is covered against tapeworm and other intestinal worms.
External parasites: Having a good flea treatment on board is important. Great monthly flea killers for dogs include Nexgard or Simparica. Bravecto is also a great flea killer that lasts for 3 months, and a Seresto flea collar lasts for 8 months for flea protection. For cats, the monthly Comfortis tablet is a great flea killer. Revolution and Advocate spot-ons are great options for cats who can't be easily tabletted.
3. Make sure they have familiar food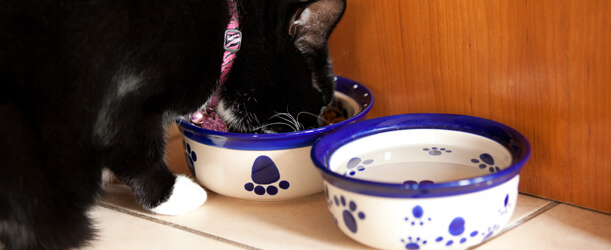 Some kennels will let you bring in your own food and will feed this throughout the duration of their stay. This is important for dogs or cats on a vet-prescribed diet, but can also be beneficial for animals who have a sensitive stomach or stress easily. Many cats will also refuse to eat unfamiliar food when in an unfamiliar territory.
Stock up on dog food or cat food to make sure your furry friend doesn't run out when you're away!
4. Provide a bed that smells like home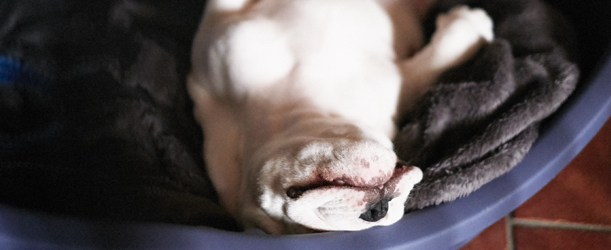 Blankets and bedding with a scent from home can help greatly to make your pet feel less homesick. It's hard to know what bedding the kennel will provide, so leaving your pet with something soft and comfy like a bolster bed can help put your mind at ease.
If you buy a new bed or blanket, aim to keep it at home for a few days before taking it to the kennel, so it has time to soak up your 'home smell'.
5. Groom them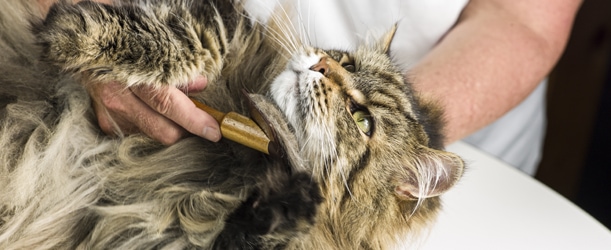 Give your pet a thorough groom prior to boarding, and make sure their coat is appropriate for the weather. For pets whose fur requires clippering, make sure their coat is short and neat if the weather is hot, and that they don't enter the boarding facility with any knots or mats in their fur.
Messy fur can lead to skin conditions, and these can become especially bad when combined with the stress of being away from home. If your pet is particularly furry, give their coat a thorough brush through, and comb around their face. It also helps to give them a nice wash and shampoo prior to dropping them off, so their skin and coat are in top condition.
6. Make sure you have a carrier ready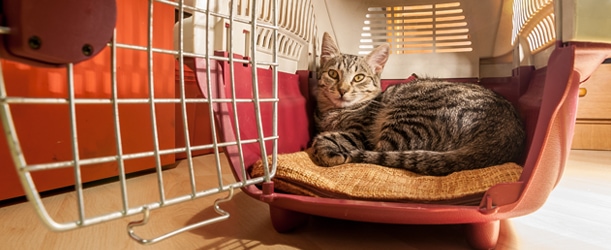 Pet carriers are often not thought about by many pet owners. People often forget to have a carrier ready, or forget to check whether their old carrier is working and clean. This is particularly important for cats. Make sure you allocate time to check that your carrier is in working order, with plenty of time to buy a new pet carrier if needed.
While leaving your pet at a boarding kennel or cattery can be daunting, you can help make the process less stressful for both you and your pet by ensuring they have familiar food and bedding, they are groomed and neat, and they have a nice carrier ready to go.
When Carla isn't talking about petcare at PetCircle, she enjoys playing mum to her fluffy little cross-eyed feline fur baby, Smudge.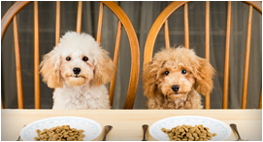 Wet dog foods vs dry dog foods - which is the best? ▶