Natural Pet Foods
LAST UPDATED 21 OCTOBER 2021
This article is written by Pet Circle veterinarian, Dr Belinda Stancombe
The idea of natural nutrition for pets has well and truly taken off in the pet food industry. Pet owners are seeing the benefits of natural eating for themselves, and are starting to recognise the benefits for their furry family members too.
While home cooking your pet's food is a sure-fire way to ensure all ingredients are fresh, natural, and wholesome, it is notoriously difficult to ensure you are meeting all nutritional requirements. And let's be honest, cooking for your pet is also fairly costly and time consuming!
Thankfully, there are plenty of premium-quality, ready-made natural diets which take the hard work out for you. So what makes a pet food 'natural' anyway? And what actually are the benefits of natural nutrition?
Natural pet foods are defined by the Association of American Feed Control Officials (AAFCO) as those made from only natural ingredients derived from plant, animal or mined sources with no chemical alterations or synthetic additives, including ingredients like artificial colours, flavours and preservatives.
What are the Benefits of Natural Nutrition?
1. Higher Protein Content

In general, natural pet foods tend to have meat or animal products as the first ingredient, which means it's the most prominent ingredient by weight.
Most pet foods don't actually disclose how much of their recipes are actually comprised of meat. While dogs and cats can derive protein from grain and vegetable sources, meat is a biologically appropriate protein source which is readily digested and absorbed by dogs and cats.
Pet food labelling can be tricky; for instance, if a food is called 'Healthy Natural Salmon Food', to comply with AAFCO standards it must contain a minimum of 95% salmon after water is removed. Now compare this to pet foods which use the word with, for example 'Healthy Natural Food with Salmon'. As soon as that with appears, it means that the food only needs to contain a minimum of 3% of salmon with the bulk of the food likely to be made up by other cheaper protein sources, such as poultry meal. Now that's a bit fishy...
High quality natural pet foods contain a much higher meat content than other commercial pet foods, which may use other ingredients such as corn, wheat and soy to bolster the protein levels of their foods. While this protein may well be absorbed and digested by your pet, many pet owners feel feeding a diet with meat as the primary protein source just makes better sense.
Want to know more about reading pet food labels? Check out How to Read the Label on a Bag of Dog Food.
2. More Grain-Free Options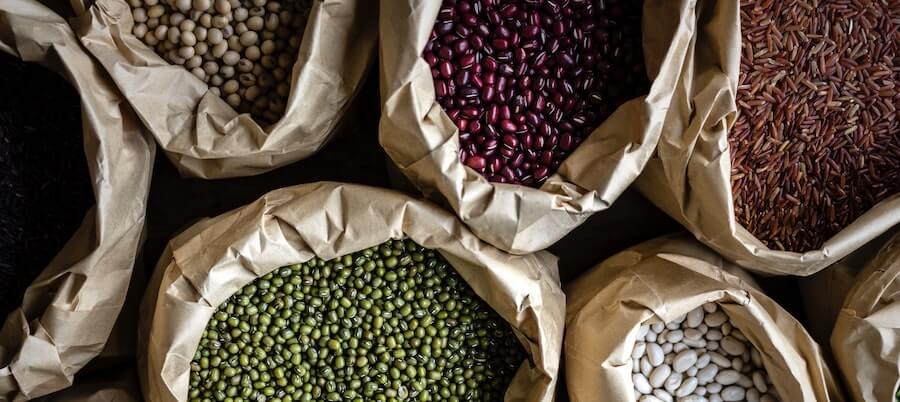 Natural food brands tend to produce a lot of grain-free diet options. The reception of grain-free pet food from the public has been overwhelmingly positive. While a grain-free diet isn't necessary for every pet, it may be beneficial for those with certain dietary intollerances and allergies.
While in many cases grains such as brown rice can make a valuable nutritional addition to pet foods, many pet parents choose to feed a grain free recipe for a variety of different reasons.
Whatever the motivation is for going grain free, it does pay to be wary of marketing promises and consider the suitability of the alternative carbohydrate sources which have been used in place of grains. In some cases nutritionally dense carbohydrates such as brown rice may be replaced with starchy carbohydrate sources of lower nutritional value like tapioca.
Quality natural pet food brands carefully consider the nutritional value of any carbohydrate sources used in grain free recipes and preferentially select slow release energy sources like sweet potato or chickpeas as an alternative.
After more information about feeding grain free? Check out Exploring Grain Free Dog Food and Exploring Grain Free, Natural, Vegan and Vegetarian Cat Food.
3. Quality ingredients, not just nutrients

Most commercial pet food, natural or otherwise, are formulated to meet international nutritional guidelines. These guidelines are generally focused on the macronutrients, (such as protein, fat, or carbohydrates), rather than the ingredients.
But ingredients do matter. High quality, less-processed ingredients contain necessary macronutrients as well as beneficial micronutrients, which are not included in pet food guidelines and are therefore often missing in cheaper, poor quality diets.
Valuable micronutrients to look out for include:
Omega Fatty acids
Antioxidants
Probiotic cultures
Prebiotic fibres
Natural food tends to place importance on the quality of ingredients used in a recipe. This allows for your pet to reap the benefits of an entire nutritional profile for each ingredient - including both macro and micronutrients.
For example, your pet may receive an adequate guideline-meeting level of protein from corn meal mixed with processed animal by-products. But if, instead, the same level of protein was sourced from something simple like salmon meat, they will also receive micronutrients such as antioxidants and omega 3 oils that other foods may not deliver.
4. Novel and single protein options

Alongside how much meat is in a pet food, it's worth considering the number of different meat protein sources. While variety can be the spice of life, for some pets certain protein sources may be a trigger for food sensitivities.
Premium natural food brands tend to keep to just one protein source per recipe, this limited ingredient approach helps to reduce the risk of any dietary sensitivities being triggered. Be wary of product labelling and always check the ingredients if you are avoiding certain proteins due to dietary sensitivities, it is common practice to only include one of the protein sources used as the flavour when in reality two or three different meats or meat meals may be used.
As well as offering single protein options, natural dog foods lead the way in novel protein sources.
A novel protein source is one a pet has never been exposed to previously. Food sensitivities and allergies develop over time with repeated exposure to certain protein sources, with meats found commonly in pet foods such as chicken and beef appearing as common triggers. For a dog or cat with a sensitivity to one or more commonly used protein sources, feeding a novel protein source such as venison, fish or kangaroo could be a good way to go.
5. Complete and Balanced

Is natural pet food complete and balanced? Many pet owners are a little trepidatious with 'natural' food, as they worry about it being 'too holistic' and that it may not meet their pet's nutritional requirements.
These days, almost every commercially-available natural food is created in line with AAFCO feeding guidelines. These guidelines specify base levels for all important macronutrients, to ensure your pet receives everything they need.
If you aren't sure about the safety of a certain natural pet food brand, check the label - most will list whether they 'Meet AAFCO nutritional requirements'. If you find a diet that doesn't contain this disclaimer, or that is labelled 'for intermittent or occasional feeding' we recommend that you proceed with caution and ask your vet or the Pet Circle Vet Squad for their opinion.
6. Ethically Produced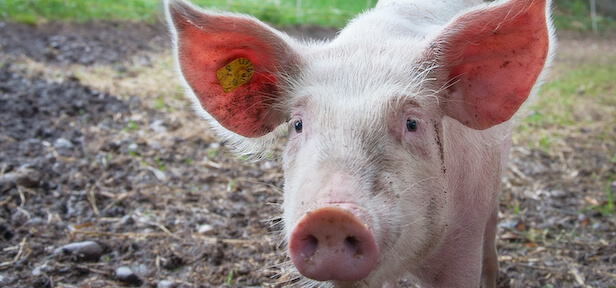 Production Animal Welfare Standards
As a pet parent, no doubt, you're an animal lover. Pet lovers are more likely to select free range eggs and humanely raised meat when given the option - and one study also found that pet owners are more likely to be vegetarian or vegan.
It makes sense, therefore, that most pet owners will also select a pet food brand that ensures humane production animal welfare if given the choice. But until now, it has generally been difficult - if not impossible - to find a pet food company which prioritises or even mentions the welfare of meat production animals.
Our Top Picks:
1. Open Farm - This ethical brand ensures that all meat and animal products are sourced in line with Certified Humane Standards. This means that every partner farm supplying Open Farm is individually selected, audited and certified in humane animal care by leading third party, non-profit organisations.

2. K9 Natural and Feline Natural - this excellent NZ brand uses only free range, grass fed and grass finished lamb and beef, and all meats are free from antibiotics and hormones.

3. Ziwi Peak - source from New Zealand farms adhering to year-round, free-pasture, grass-feeding. Approved farms don't use antibiotics, growth promotants or hormones.
Sustainably Sourced Ingredients
Most premium pet foods use fish in at least some of their recipes. Packed full of Omega 3 and 6 fatty acids, fish is not only highly palatable, but also nutritionally beneficial for pets with itchy or dry skin. However, as wonderful as fish protein may be to eat, the destructive impact of overfishing is one of the greatest threats to the ocean - and consequently our entire planet - that exists today.
Fortunately, pet food manufacturers can choose to source fish in a 'catch of the season' method, in line with third party humane organisation such as Ocean Wise or Seafood Watch Standards. These organisations detail which fish species are in abundance and which are threatened, season by season, so that fish species can be sourced accordingly.
Which pet food complies with sustainable fishing practices? Again, Open Farm hits the mark, stating that 'Our fish is exclusively ocean caught using sustainable fishing practices in accordance with Ocean Wise and Seafood Watch standards.' In this regard, we hope that more pet food companies will follow their lead!
Traceable Sourcing
Most pet food brands these days are open about where their food is made. And we're pleased to say that there are many Australian-made brands available these days (yay, Aussie!).
But it can be a little harder to find out where the individual ingredients in the recipe have been sourced from, particularly at a regional level. We've called out a few brands below which go the extra mile to ensure complete transparency and traceability from 'paddock to plate' (or 'farm to fork'!).
Our Top Picks:
1. Open Farm - Going above and beyond in this field also, Open Farm has a traceability feature on their website which allows customers to input a lot code from their packaging and read about where each ingredient was sourced from within that individual bag. Check out the traceability feature here.

2. K9 Natural and Feline Natural - - all wholefood ingredients are sourced in New Zealand, are of human-grade quality and can be traced from the farm if requested.

3. Ziwi Peak - only source from humane, ethical and sustainably managed local farms that exceed the strict New Zealand government regulatory standards.