5 Essential Dog Walking Tips
Last Updated 14 JANUARY 2022
This article is written by Pet Circle Veterinarian, Dr Teagan Lever BVSc.
Walking your dog regularly provides them with exercise as well as mental stimulation; but there are a few hazards you should look out for. Follow these 5 tips to keep you both safe, fit, and walking happy while you're out and about!
1. Get the Right Gear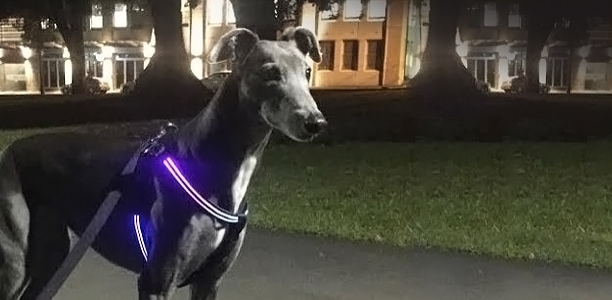 With so many great options available for harnesses, collars, and leads, there's no excuse not to keep your dog safe while out and about. If you are walking at night time, invest in an reflective collar, harness or lead and light up pendant to increase your visibility to passing drivers.
Retractable Leads: Be Wary
If you are using a retractable lead there are some important things to be aware of to prevent injury to you or your dog.
Retractable leads can be convenient in certain situations, but they can lead to certain dangerous situations if not used correctly. It is best not to let the lead out too far; it should be long enough that you still have effective control. Be sure to lock it off when it has reached the desired length so you aren't caught unawares. If the lead is too long you or your dog may become tangled or your dog could run into the way of incoming traffic!
What about dogs with neck sensitivities?
For dogs who suffer from a sensitive neck or upper back, we recommend opting for a soft, gentle harness, and considering an anti-jolt lead. This is particularly important for dogs who have a history of neck injuries or those prone to intervertebral disc disease, such as dachshunds. There are a number of soft harnesses that provide proper restraint without applying too much pressure to the neck and worsening your pup's pain. Our top recommendations include Puppia Soft Vest Harness and the Fuzzyard Step-in Harnesses. For a great anti-jolt lead, try the highly elastic Rufus and Coco Stop-Jolt Stretch Lead.
Our Top Recommended Dog Harnesses and Collars