What Is The Best Pet Food for a Sensitive Stomach?
22 NOV 2020
This article is written by Pet Circle veterinarian, Dr Carla Paszkowski BVSc (Hons)
Does your pet have a touchy tummy? Digestive issues, particularly chronic and unresolving cases, are among the most common reasons that cats and dogs are examined at the vet for.
While acute issues that cause vomiting (such as Pancreatitis) or severe, sudden onset diarrhoea (for example, viruses like Parvovirus) are considered a medical emergency, chronic mild issues that may only cause occasional issues require a different approach.
Skip to a section:
What are the symptoms of a sensitive stomach?
What Are The Causes of A Sensitive Stomach?
1. Veterinary Gastrointestinal Diets
2. Non-Veterinary Gastrointestinal Diets
3. Hypoallergenic / Hydrolysed Diets
4. Home-cooked diets
5. Treats for a sensitive stomach
What are the symptoms of a sensitive stomach?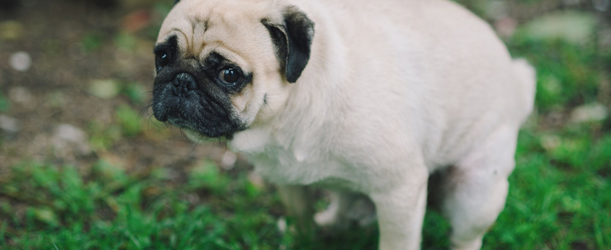 A sensitive stomach in cats and dogs may present in a number of ways:
- Loose stool and diarrhoea
- Gas
- Transient inappetence
- Occasional Vomiting
- Regurgitation
- Discoloured stool
Every pet's belly is different. Some pets with a sensitive stomach may experience 'on and off' bouts of chronic mild loose stool or gas, while other may experience less frequent but more severe instances with vomiting. Your pet may experience small bouts of tummy upsets in response to a rich treat and quickly improve, while others can become seriously unwell. If gastrointestinal issues such as diarrhoea continue for an ongoing period, it can lead to weight loss, dehydration, and electrolyte depletion.
When to seek veterinary attention
You should seek immediate veterinary attention if:
- Your pet is vomiting - Any loose stool persists for more than 2 days at a time
- The stool is watery
- The stool contains blood or mucus
- Your dog is lethargic, off their food, or vomiting
- Your dog is a puppy
What Causes a Sensitive Stomach in Dogs and Cats?

1. The Wrong Diet
Never underestimate the value of good quality nutrition. A common cause of a sensitive stomach is poor nutrition. Poor quality, cheap diets are made from low quality ingredients and are harder to digest. This leads to chronic issues - particularly 'landmine' sloppy stools and excessive farting!
A little variety from a young age can help. It's often said that 'a sudden change in your pet's diet can cause diarrhoea'. However, this is usually more common and severe in pets who have been fed one diet exclusively their entire life, as their tummies aren't used to change. To avoid this sensitivity, a gentle rotational diet when your pet is young can help prime their belly, making it more adaptable to changes. The ideal rotation diet generally involves keeping a couple of premium, balanced diets (preferably with different meat proteins) on hand an alternating between them every few days. It is also suspected that a rotation diet can reduce the change of food allergies developing later in life..
Raw meat can hinder - On the other end of the spectrum, raw meat diets and bones are common causes of diarrhoea and sensitive stomachs in pets. This brings us to our next point...
2. Bacterial Contamination
Your pet may have a sensitive tummy secondary to an overgrowth of harmful bacteria in their gut. This can occur after an initial bout of food poisoning from eating something they shouldn't have, or from other 'bad habits' - such as eating dead animals or wild animal faeces!
As mentioned above, if you have been feeding your pet a diet containing raw meat or bones, this could be the cause of their tummy issues. Raw meat poses a very high risk of harmful bacteria including Campylobacter and Salmonella. These pathogens can even spread from your dog to your family. In fact, the risk of this bacteria spreading to humans is so high that the FDA strongly advises against feeding your dog a raw food diet if there is anyone immunosuppressed in the household such as pregnant women, children, or the elderly.
3. Antibiotic Treatment