The Main Causes of Diarrhoea in Cats
THURS 20 AUG 2020
This article is written by Pet Circle veterinarian, Dr Kes Holliday, DVM
Most cats will have diarrhoea at some point in their lives and there are many possible causes for this. Cats with chronic (long-term) diarrhoea may benefit from eating a sensitive stomach diet such as Royal Canin Digestive Care if other causes for the diarrhoea have been ruled out.
In most cases, acute diarrhoea resolves without treatment within a few days. However it is recommended to see your vet if diarrhoea persists as this can cause weight loss, dehydration and/or electrolyte imbalances.
When to seek veterinary attention:
You should seek immediate veterinary attention if:
- The loose stool has persisted for more than 2 days
- The stool is watery
- There is any blood or mucus in the stool
- Your cat is lethargic, off their food, or vomiting
- Your cat is not drinking normally
- Your cat is a kitten or elderly
The main causes of diarrhoea
1. Dietary changes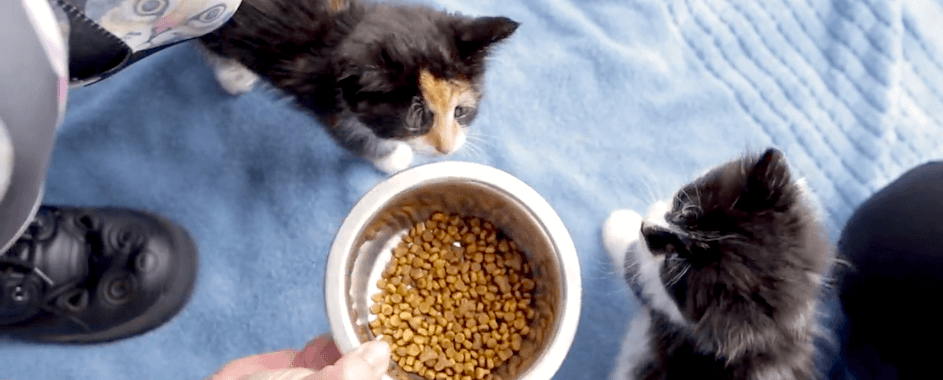 A sudden change in diet (such as introduction of a new food) can cause mild diarrhoea. This should settle down as your cat's intestines adapt to the new type of food. When introducing your cat to a new diet it is best to do so slowly to try and minimise any such problems.
Read our articleHow to Transition to a New Pet Food for some more tips.
An upset tummy due to a sudden diet change can also be seen with cats that go outdoors and hunt or scavenge, as spoiled food can cause diarrhoea.
2. Infectious causes

Infections may be caused by viruses, bacteria, or other nasty pathogens. Viral causes of diarrhoea in cats include Feline Panleucopenia Virus, Calicivirus, Feline Leukamia Virus or Feline Infectious Peritonitis. Some of these diseases are preventable, so ensure your cat is up to date with their required vaccinations. Bacteria (such as Salmonella) are another potential cause of infectious diarrhoea in cats.
If the cause is infectious, you're more likely to see the diarrhoea in other cats within your household - particularly in younger cats and kittens.
3. Parasites
Source: Centers for Disease Control and Prevention
Intestinal parasites like hookworms, whipworms, roundworms, Tritrichomonas and Giardia will all cause diarrhoea. Cats can pick up these parasites from eating contaminated meat, drinking contaminated water, as well as coming into contact with infected animals or their faeces.
Ensure your cat is treated for parasites regularly, especially if they go outdoors. Many products offer protection from both fleas and most worms, such as Revolution Plus and Advocate.
Read more about feline parasite preventatives, and see a complete product comparison table, in our article Cat Guide to Parasite Preventatives in Australia.
Top Cat Parasite Preventatives