What is the best toy for your pet?
SAT 20 MAY 2017
Play is hugely beneficial for dogs and cats on both a psychological and physical level. Not only does playtime keep their mind stimulated and happy, but it helps to keep them occupied and away from other objects (such as your shoes!). Play can also increase your pet's fitness, and is an important form of exercise.
With so many pet toys available, it can be hard to know which one is best to give to your furry friend. For those who aren't sure what toy to buy for their pet, we've compiled a list of typecast sample dogs and cats. Simply choose which animal profile is most like your pet, and check out our recommendation!
Bella: the teething puppy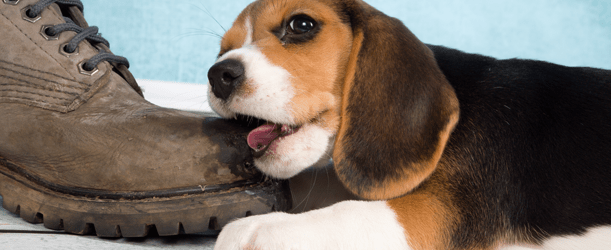 Puppies like 'Bella' just love to chew, chew, and chew a bit more! With new adult teeth coming through, you can hardly blame them. Unfortunately, sometimes a shoe looks just as good as a chew toy. Chewing is a natural and healthy instinct and instead of punishing your pup for it, try to redirect it onto something that we want them to chew!
What we recommend: Rubber chew toys.
Strong rubber chew toys are great for chewing on, as they are harder to destroy, fairly soft so won't cause injury or break puppy teeth, and will provide hours of chewing fun. Brands that make excellent chew toys for puppies include Kong, JW Pet, and Rufus and Coco.
Leo: the hyperactive kitten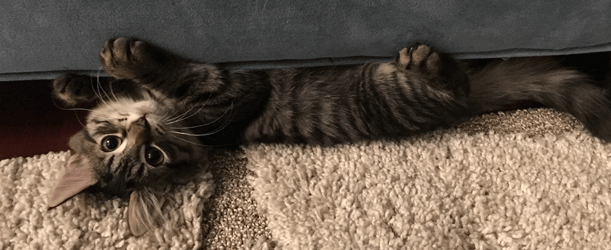 Kittens like 'Leo' have an abundance of energy, and will play with anything. They are ever-learning and curious little mischief-makers. Piece of string? Awesome. Plastic bag? Super exciting! Electrical cords? Fun maze!
To keep kittens like Leo safe and occupied, its important to provide a range of toys. Just like children, they will find joy in new toys, so keep them busy with a fresh new toy every so often.
What we recommend: chase toys.
Help them expend that everlasting energy with things they can chase, such as balls, teaser toys, or even an interactive toy such as a automated laser pointer. With hyperactive kittens, it really is true that the more toys, the merrier.
Oscar: the large breed dog who will destroy everything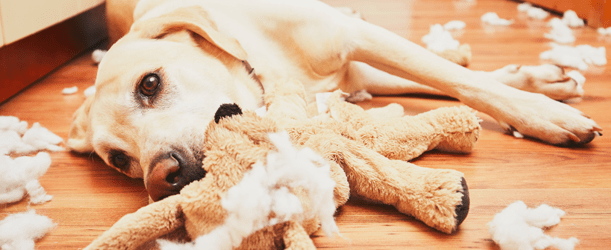 'Oscar' is one of those dogs with whom toys do not last long. He destroys every toy his owners lovingly buy for him, and really needs something tough and durable to keep him occupied.
What we recommend:Toys made for durability
A number of toy brands make extra-tough toys for determined pooches. Kong's Extreme Range is designed to be extra tough for destructive dogs, and Seriously Strong is another brand with super-tough toys, including some fabric and rope toys. For some great soft toys that will last, Tuffy makes a durable fabric range of toys, and even has a 'Tuffy' scale to grade how tough a toy is. Take a gander at all our tough toys here.
Simba: the cat who needs to work on his 'figure'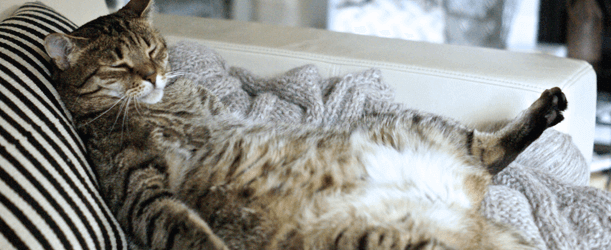 Ah, Simba. Overweight cats are all too common in today's world, what with easy access to high quality nutrition, human's tendency to overfeed, and desexing being so common (desexing tends to slow your cat's metabolism). While chubby cats might be adorable, they are in danger of developing some seriously grim health issues and weight loss is absolutely vital.
Playing with toys is an extremely effective form of exercise for cats. Fat cats are usually less keen on being active, so it's important to do everything you can to encourage them to get off the couch and move their pudgy butt.
What we recommend: Maze feeders and chase toys.
Maze feeders are designed to feed your cat slowly and only after they have put in some effort. Chase toys are great to get your cat moving. Balls or fetch toys are great, but it might be good to encourage them with a teaser toy, a ball circuit, or an automated laser pointer.

Buddy: the working breed who needs maximum exercise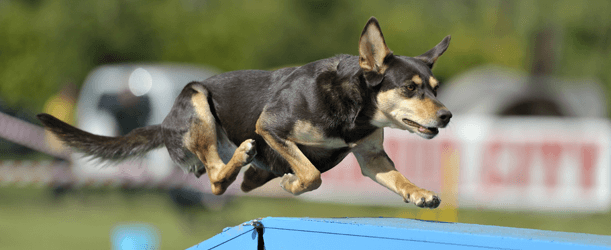 'Buddy', like most working breed dogs, needs a whole lot of exercise. He's got tonnes of energy to burn and loves to play.
What we recommend: Fetch toys
Fetch toys are great for dogs who need to burn some energy. By training your dog to chase and fetch a ball or fetch toy, you will be able to get them exercising without expending too much energy yourself. Try a launcher arm to extend your throwing distance and get the maximum exercise for your dog. Fetching isn't all about balls though - why not try a frisbee-type flyer or rope fling toy to keep things varied?

Luna: the cat who's home alone indoors a lot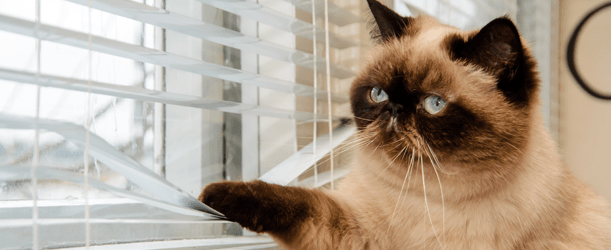 Cats like 'Luna' are kept mostly indoors and are often home alone while their owner is out for the day. Luna needs toys that keeps her entertained and occupied, and ensures her time indoors alone is stimulating and enjoyable.
What we recommend: Interactive toys and scratchers
Interactive toys are great as they stimulate your cat to play when no-one else is around. Catit makes a great range of interactive toys, with excellent ball-in-circuit toys. The range from Frolicat is also full of self-moving or electronic toys that provide entertainment for lonely cats. Scratchers are also a must for home-alone indoor cats, so they don't get bored and scratch your furniture. Most Cat furniture comes equipped with scratching surfaces, or you can by small scratchers made from carpet, wood, or cardboard.
Molly: the dog who needs to lose some pudge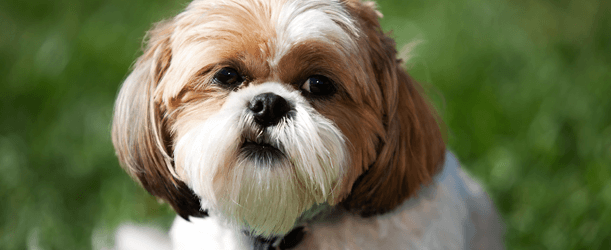 Like Simba the overweight cat, Molly is the dog who needs to shed some of that pudgy chub. Unfortunately, many overweight dogs aren't overly playful, especially if they are in their senior stage of life. It's all well and good to buy chase or fetch toys for your dog, but if they are too lazy to chase it, it's of no benefit.
What we recommend: Walking accessories.
Yes, a bit of huffy puffy is the best option for helping your chubby pup lose weight - especially if they don't like playing fetch. To get you motivated, it can help to buy some swish new walking accessories, such as a new colourful harness (the new donut or cupcake harnesses are perfect for a dog who loves their food a little too much!). For those who like to walk their dog at night, there are a great range of light-up collars, leads and harnesses from Dogit, which contain a fancy LED strip within the fabric.
Mia: the older cat who doesn't play much anymore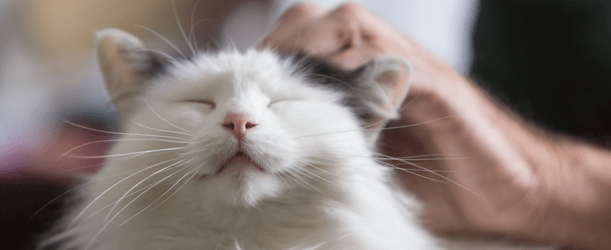 Like 'Mia', all cats will become less playful as they age. However, sometimes a cat will develop a strong preference for the type of toy they want to play with. For example, a cat that used to love all toys might only get excited in their old age by toys with feathers, or really high-interaction play toys.
What we recommend: Interactive toys
Interactive toys that have an independent moving component encourage your cat to play. Catit and Frolicat both have a great range of interactive toys with moving parts. Laser pointers are great, as are toys that encourage their hunting instinct.
Toby: The dog with the stinky breath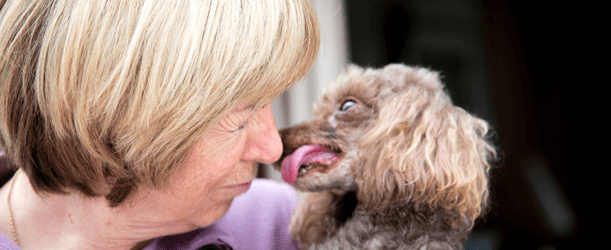 Toby has tartar on teeth and is starting to get gingivitis, leading to a nasty case of dog breath! Like 'Toby', most dogs will experience some degree of dental disease as they age. It is a vicious circle - the worse your dog's dentition, the less they want to chew on beneficial dental treats and toys. The more we can encourage our dogs to chew, the better.
What we recommend: Dental toys.
Dental toys are designed to encourage chewing. Many are scented or contain a palatable taste to keep your dog focused on cleaning their teeth by chewing. The Hartz Chew n Clean Bone is bacon scented, and the Sporn Marrow Bone contains a tasty jerky flavour down the centre.
When Carla isn't talking about petcare at PetCircle, she enjoys playing mum to her fluffy little cross-eyed feline fur baby, Smudge.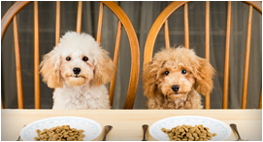 Wet dog foods vs dry dog foods - which is the best? ▶