Activity Monitors for Pets
THU NOV 17 2016
Many of us have become obsessed with monitoring our fitness and now you can also keep tabs on your dog. There are many different varieties of activity monitors for dogs from Fitbark, Petkit, and Voyce to Tractive, Tagg and Whistle.
These devices all have different functions and modalities however their main objective is to keep your pet in good health.
Some of their key benefits include:
GPS tracking to follow your dog's activity all day
Capability to share your pet's behaviour report with your vet
Linking messages and your pet's needs with all of your dog's carers
Compare your dog's activity to the breed standard to check what's normal and what's not
Texting your dog's location to your phone
Bluetooth technology updating you on who your pet is with at all times
Measuring the ambient temperature to check whether you dog is hot or cold
Keep track of your dog's diet and calorie intake, heart and respiratory rates, medications, vaccination and vet appointments as well as updating you on their mood and sleep cycle
Set daily goals and share pictures with other like-minded owners
Link your fitness monitor to your pet's so you both can stay on track
These devices are small and compact and are either attached to your dog's collar or are fitted like a collar. Many are weather proof and can come in different colours. Some also charge via a USB and have a good battery life. Although prices can range they are definitely a good investment for your pet's future. Now there is no excuse to stop your pet being fit, active and healthy.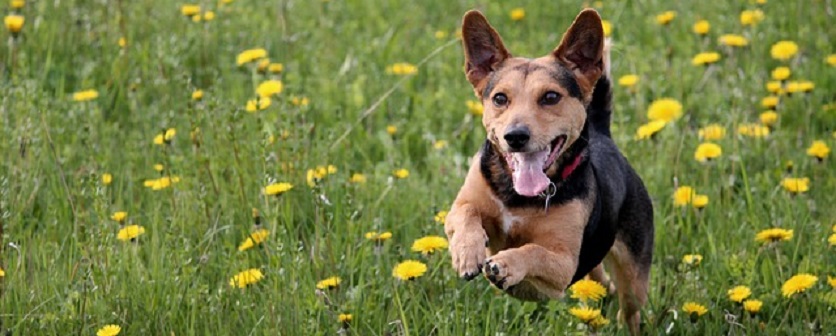 Dr. Elise grew up on the Gold Coast with a hobby farm and a back yard full of pets. Elise now resides in Melbourne with her husband, bub, and a rescue Labrador x Kelpie named Rumpold. Having always wanted to be a Veterinarian Elise completed a Science degree in Brisbane before moving to Sydney to complete a Bachelor of Veterinary Science from The University of Sydney. Elise worked in Australia and the UK before completing a Diploma in Wildlife Management in South Africa. Elise now spends her days teaching children about pet safety, playing with Rumpold and attempting yoga.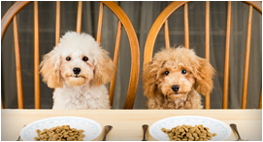 Wet dog foods vs dry dog foods - which is the best? ▶