Boredom Busters for Dogs
This article is written by Dr Carla Paszkowski BVSc, one of Pet Circle's in house veterinarians.
Could your dog be bored? It is not uncommon for dogs to be left at home alone for long stretches of time during the day while you are at work or running errands. Without anything to occupy them, your pooch may find themselves in mischief to stay entertained.
Signs of boredom can include:
Digging, chewing or other destructive behaviours
Getting into garbage bins
Barking and whining
Following you around when you are at home
Mind Games

As well as keeping your dog physically active, there are things that you can do to keep them mentally occupied while you are away.
Puzzle Toys
Gigwi Hide and Seek Pet Droid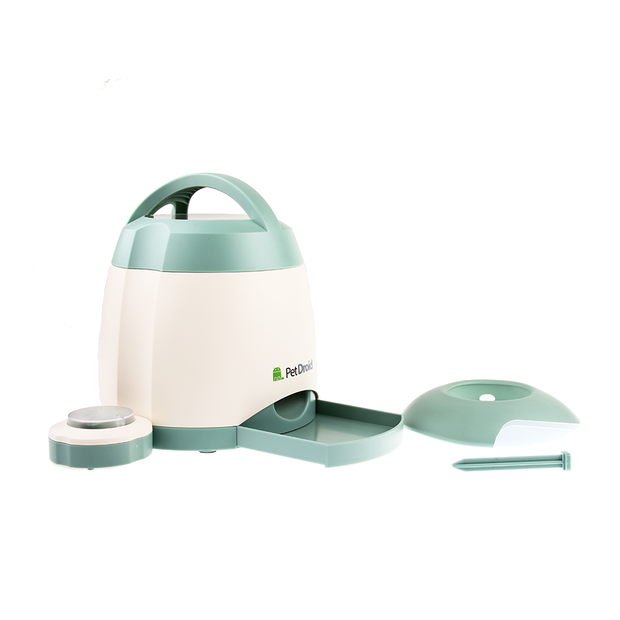 The Gigwi Hide And Seek Pet Droid can help train your dog's memory and logic, by releasing food after your dog pushes down on a button.
iFetch Original Ball Launcher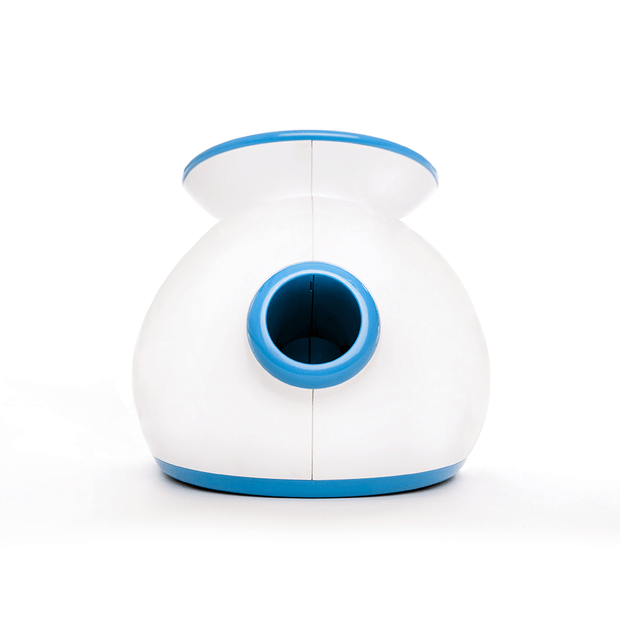 Suitable for small to medium dog breeds, the iFetch shoots its miniature tennis balls three, six or nine meters, and will continue to shoot balls so long as your dog fetches them and returns them to the top of the chute.
All For Paws Ice Track and Thirst Cruncher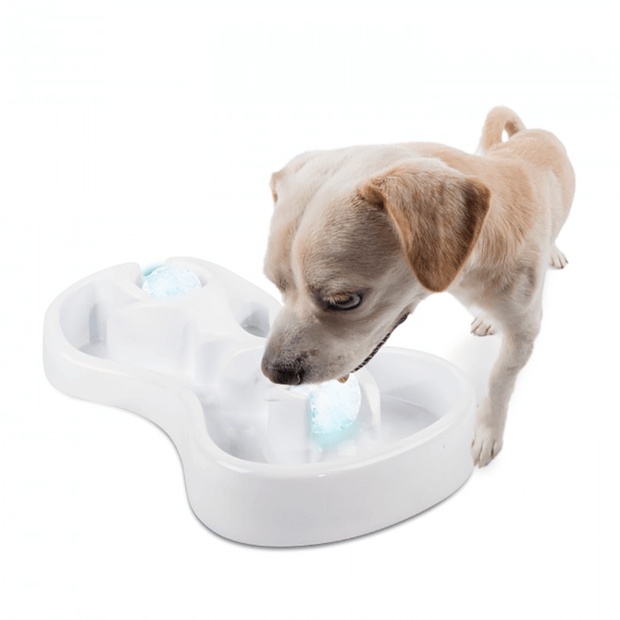 Perfect for hot days! Fill the two included ice ball moulds with water and freeze. Once frozen place the ice balls in the track so your dog can chase them around as they melt using his mouth and paws.
All for Paws Interactive Food Maze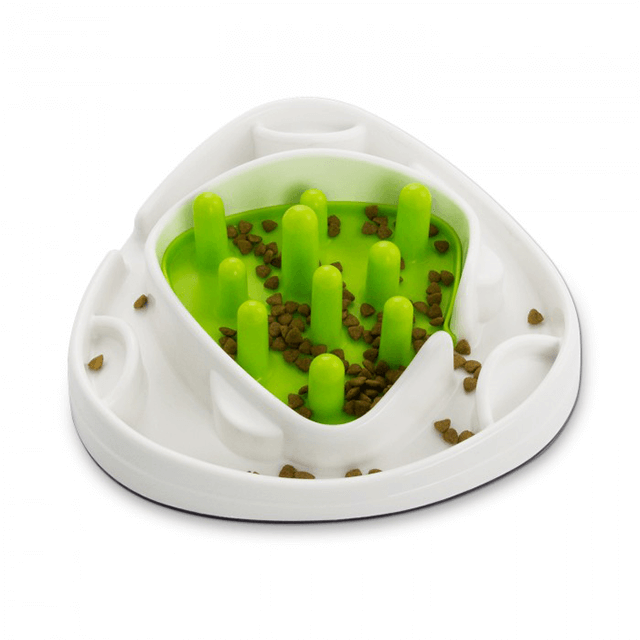 Ideal for dogs who like to forage, simply scatter the desired amount of kibble or treats across the maze, and let your dog figure out how to get them out!
There are heaps of interactive toys, some which dispense treats or encourage your dog to work for their food, which can help keep your dog's mind active. A great way to make use of treat-dispensing toys is to fill them with all or part of your dog's breakfast before you head off for work. This will keep your dog occupied when they would otherwise be worried about you leaving.
Shop All Interactive Toys for Dogs
Tried and True Chew Toys
Ruff Play Durable Treat Ball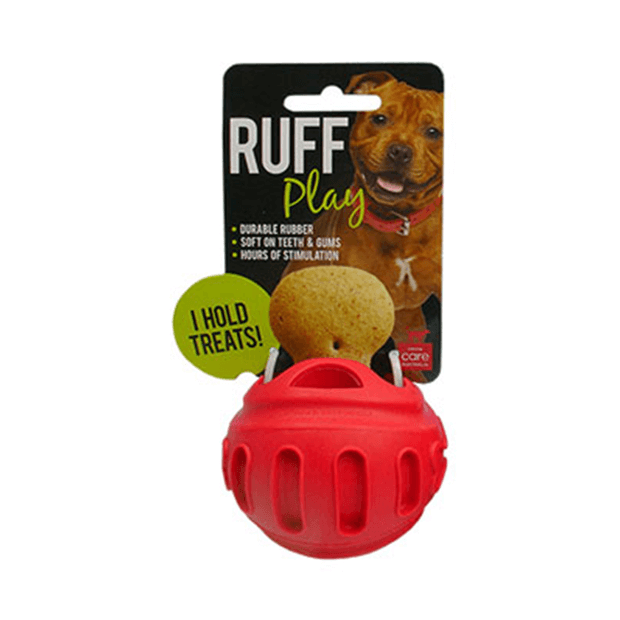 This ball can be filled with tasty treats, peanut butter, kibble or treat paste to keep your pooch occupied and out of trouble.
Hartz Duraplay Ball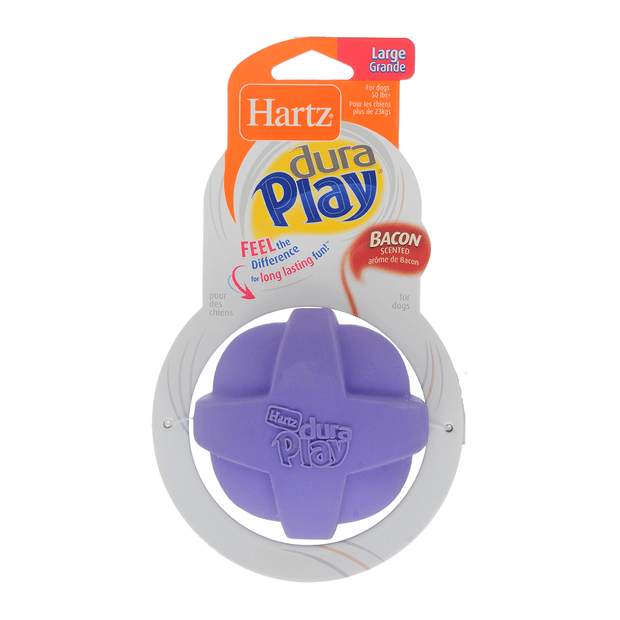 The Hartz Dura Play Ball provides long lasting fun with a unique foam technology that enhances durability, creating an unmatched chew experience. Now with an enticing bacon scent!
KONG Extreme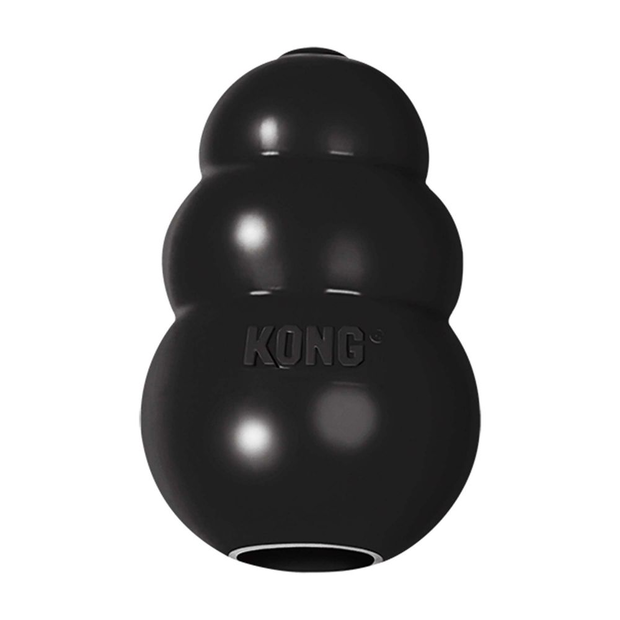 Got a serious chewer on your hands? The KONG Extreme dog toy represents the most durable KONG available. Designed for tough chewers, this KONG offers enrichment and helps to satisfy your dog's instinctual need to chew.
Ruff Play Durable Squeak Dumbell
Staffy tested and approved, this toy is made from durable rubber that is soft on teeth and gums. This dumbell is great for games of fetch and has a squeaker inside for extra fun.
Durable rubber chew toys are a great way to satisfy your dog's natural chewing urges and keep them occupied. Just add KONG Easy Treat Paste or even just some natural peanut butter and dogs can spend hours trying to clean up the last morsel.
Shop All Durable Rubber Toys for Dogs
Long Lasting Treats
Tasty Bone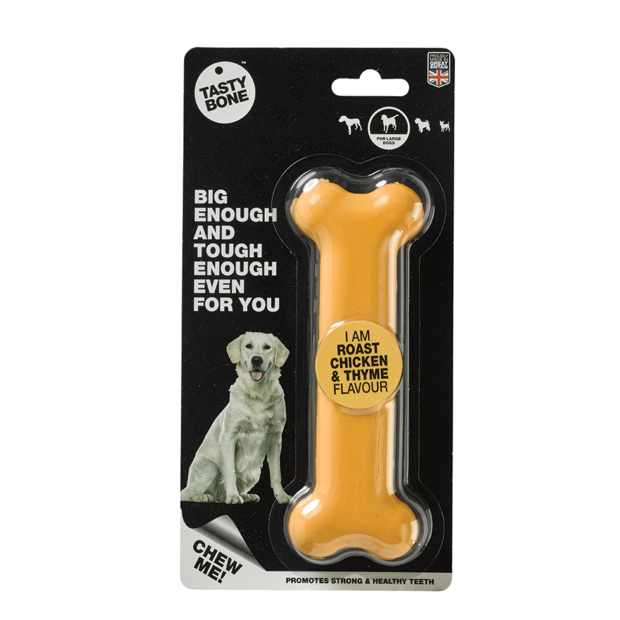 These durable nylon bones are designed to keep even the most persistent and powerful of chewers satisfied. They may be washed in soap and water if needed and the delicious range of flavours are designed to last for the lifetime of the bone.
Nature's Cut Goat Horn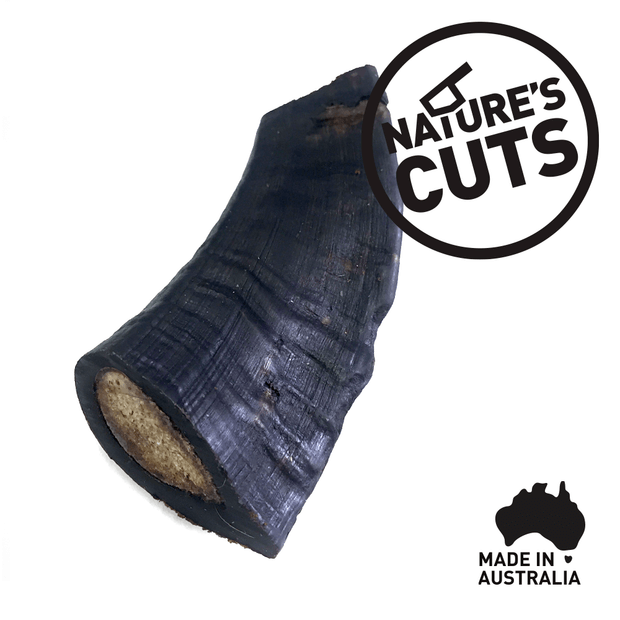 With a firm outer surface and a soft marrow inside, dogs love goat horn. Nature's Cuts Goat Horn are extremely tasty, firm but not brittle, and are great for cleaning the teeth. And best of all, these treats are completely natural.
Blackdog Bully Sticks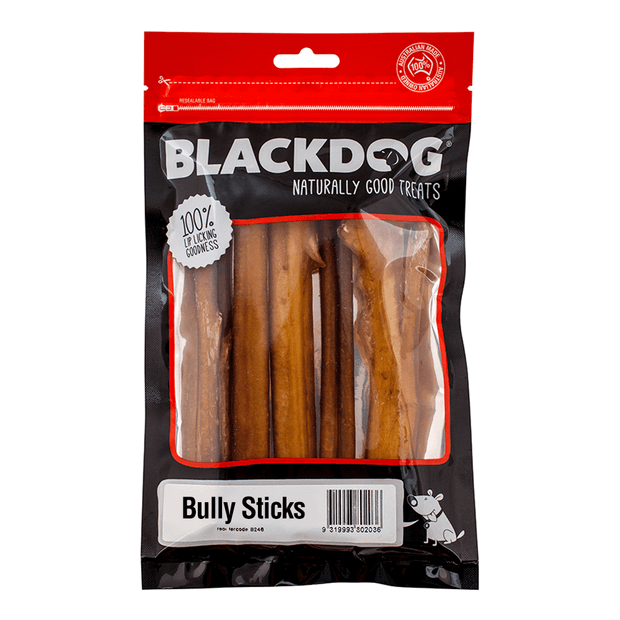 These bully sticks are made 100% Beef for a tasty treat, ideal for use as a training reward. Sometimes called bull's pizzles, these are 15cm in length and are one of the longest lasting chews in the Blackdog range.
Black Dog Veggie Ears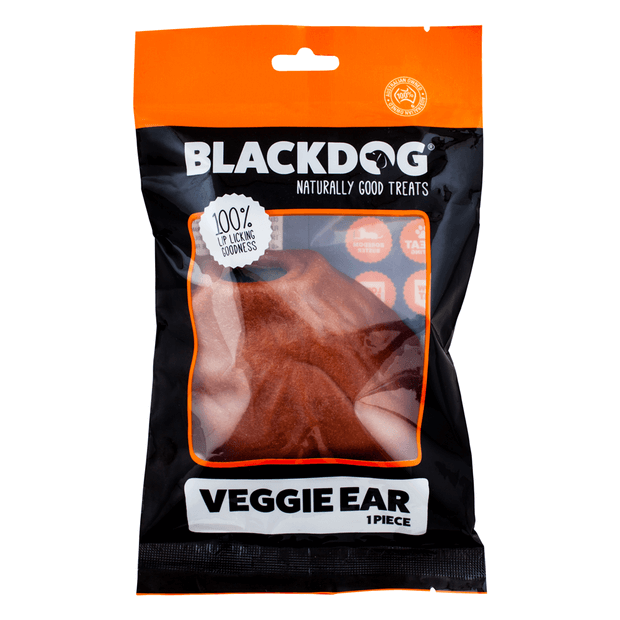 Veggie Ears are a long lasting treat and vegetarian option treat that will keep your dog occupied for a long period of time. Blackdog treats are high quality and produced using minimal processing and additives.
Long lasting chewy treats are great to keep your pet occupied when they're alone. Fresh raw bones can be a good option (but be aware of the risks of feeding raw bones) as are treats such as Goat Horn, Cow Hooves, and Ear Chews.
Shop All Occupier Treats for Dogs
Treasure Hunt
Explorative feeding is a fantastic way to excite and mentally stimulate your dog. Try hiding some of your dog's food or some treats in different places around the house or backyard. Sniffing out their next meal will keep them busy and occupied while you are away.

Most of us know that dogs need plenty of physical activity to keep them happy and healthy. However, it's not just the physical exercise that is beneficial; the act of venturing out with a pack member (you or your family) and experiencing different smells is beneficial for their mental stimulation.
Walk regularly - It is important for your dog's wellbeing to include regular exercise in their routine, and different dog breeds have different exercise requirements. Working breeds such as Border Collies and Kelpies require as much as 2 hours of high intensity exercise every day, whereas some other 'couch potato' breeds only really need shorter, gentle walks. Older dogs may need lower intensity exercise to look after their ageing joints.
Let them sniff about - walking or running is great, but to help enrich your dog's experience and further reduce boredom, it can help to pause and let your dog sniff around. While you don't want your dog to dictate how often you might stop on a walk (as they still need to know you're the one in charge), it might help to invest in an extendable lead or try and off leash area if safe to do so.
Let them interact with other dogs - only if your pooch is dog friendly, of course. Meeting and playing with other dogs will provide your pooch with a whole array of stimulating sights, smells, and experiences, not to mention, excellent cardio exercise! Socialising helps improve your dog's overall emotional wellbeing and can help reduce anxiety. Dog friendly parks and beaches are perfect for this, or you might even like to consider a doggy playgroup or daycare centre.
Lots of problem behaviours like barking, digging and destructive chewing can be avoided by providing your dog with something to do while you are away. Make sure that you mix it up with different toys and games to keep their mind working!