LAST UPDATED FRIDAY 8 OCTOBER 2021
This article is written by Pet Circle veterinarian, Dr Teagan Lever BVSc (Hons)
As the owner of two staffies, I can attest that there is nothing more frustrating than spending your hard earned pay on some new toys, only to find them chewed to bits after 15 minutes. Some dogs just chew more than others, so how can you keep them happy without breaking the bank? It may be tempting to buy cheaply made toys, however these are unlikely to go the distance. While no toy is indestructible, these toys are designed to last a little longer.
Kong is king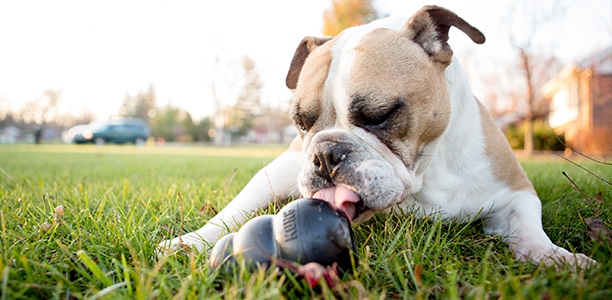 Kong is synonymous with tough dog toys. Their range of chew and occupier toys are made from some of the toughest rubber available on the market, with many owners praising Kong creations for their ability to stand up to even the most powerful chewers. But even among Kong's impressive range, some toys are tougher than others: the Kong Extreme is our highest-rated tough Kong product, and better still it can be stuffed with treats or frozen to keep your dog occupied. If you're unsure whether or not it will stand up to your dog's eager jaws, try selecting a larger size for an extra challenge.
This means (tug 'o) war!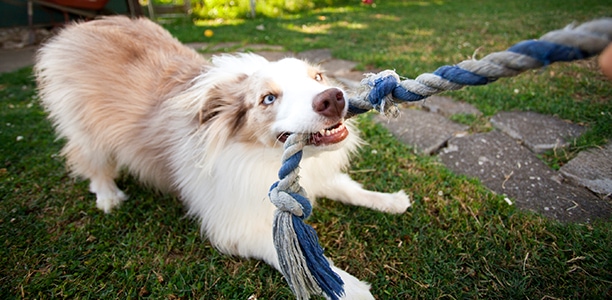 Rope toys are another good heavy duty toy option. They usually take a fair amount of chewing and manhandling before they come apart. My advice to staffy owners is to seek out the largest width you can and be prepared to pay a little extra for better quality. Another thing that's great about rope toys is that the rope fibres do a good job at keeping your dog's teeth clean (think of them as big, chunky lengths of dental floss!). Many rope toys incorporate tennis balls, plush or chew toys, giving something for your opponent to hold on to. Larger ropes are also great for multi-dog playtime!
Playology Rope Toys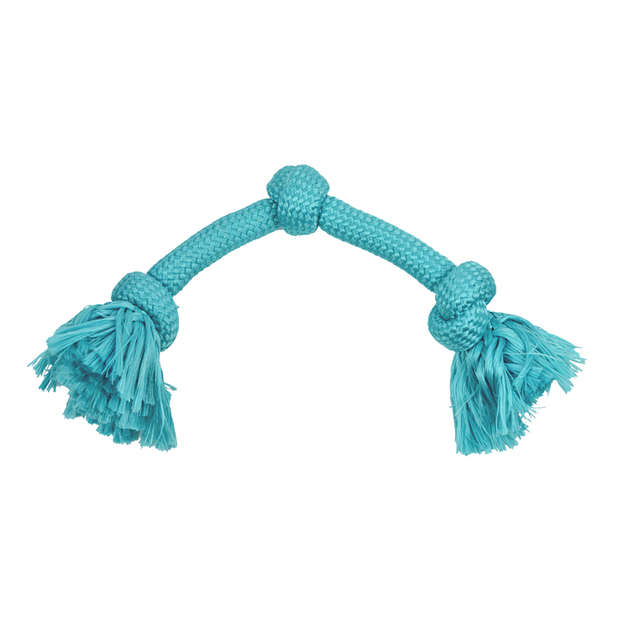 Infused with scent particles, these slobber-wicking rope toys will prove irresistable to your power chewer!
Scream Rope Man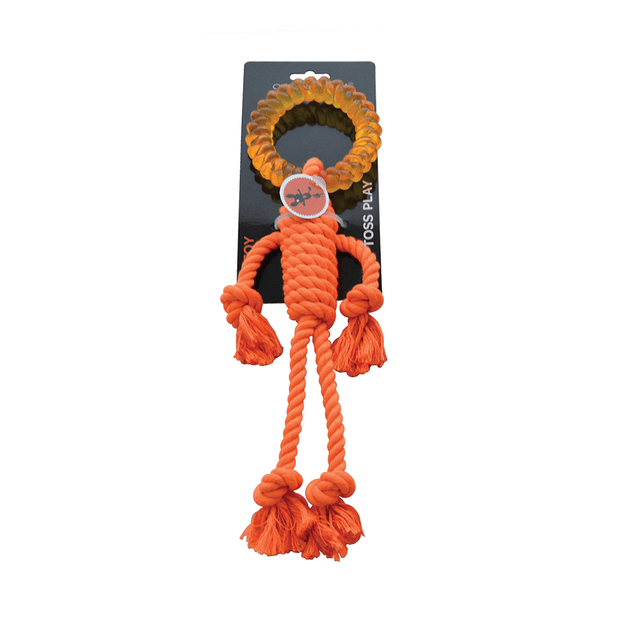 The bendy plastic ring is ideal for gripping and games of tug
Yours Droolly Chewers Rope Octopus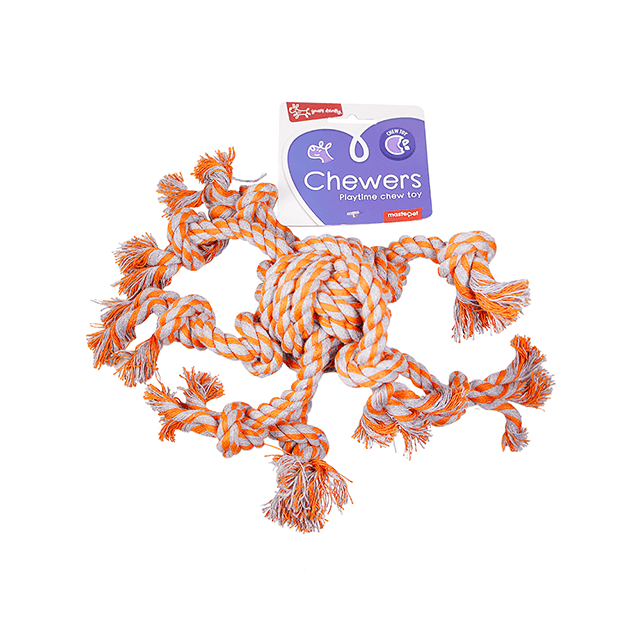 With no fewer than eight knotted rope tails, the Octopus is ideal for multiplayer tug gmes!
Tuffy toys: tough but soft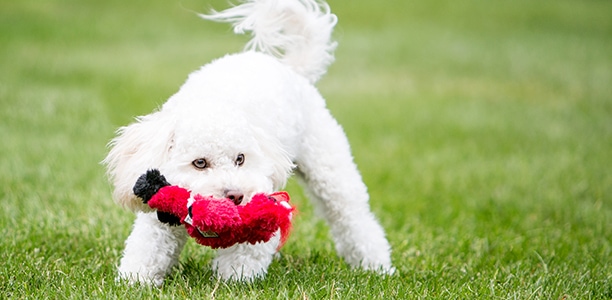 Looking for a soft toy that your heavy duty chewer can snuggle with? Look no further than the Tuffy toy range. Tuffy toys are made to be super durable using 3 to 4 layers of fabric including 600D industrial grade luggage fabric and up to seven rows of stitching covered in protective webbing. They come in a range of colours and designs to suit every pampered pooch. Tuffy toys are rated on a scale of 1-10 for durability, so for more powerful chewers pick higher rated toys.
Long Lasting Nylon Bones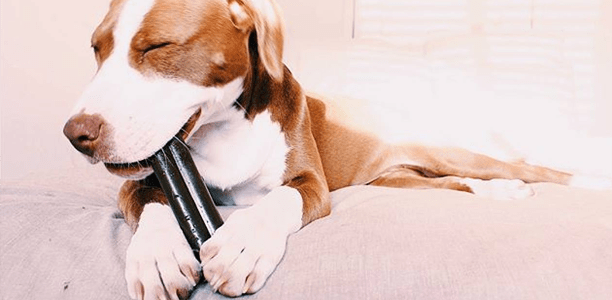 Th Tasty Bone nylon range of bones is designed to be extra durable to challenge the most powerful of chewers and comes in four sizes to suit dogs of all breeds and sizes. Each bone is made on long-lasting nylon, impregnated with a delicious flavour that lasts for the full lifetime of the bone to keep your dog coming back for more. The material is safe to ingest, with small fragments of the bone passing harmlessly through your dog's gastrointestinal system - simply replace the bone when it becomes small enough for your dog to swallow.
Nylabones are a similar long-lasting chew toy available in a range of sizes and delicious flavours like beef, chicken or bacon!
Remember that no toy is indestructible! Supervise your dog while he is playing with new toys and intervene if he becomes too destructive. If you think that your dog may have ingested part of a toy, it is always safest to call your veterinarian for further advice.
The Curious Chewer Box
Let us 'chews' for you with the Curious Chewer Box - a collection of extra-durable toys and tasty treats to keep even the toughest of chewers satisfied. Available as a once-off buy or via subscription, with a new edition released every 6 weeks!
Want to know more? Check out our Vet Tips Page for more tips on keeping your pets happy and healthy.