5 must-have products for walking your dog at night
TUES 19 JUNE 2018
Winter is coming, which means the days are becoming colder and shorter. With less daylight hours, it's easy to dread going outdoors in the dark with your pooch for their daily walk.
But don't be dismayed! Just because the sun is down doesn't mean they have to miss out on their daily exercise. There are a tonne of great products available to help you out with walking your best friend in the dark, and they are a whole lot of fun.
1. Glowing LED dog collars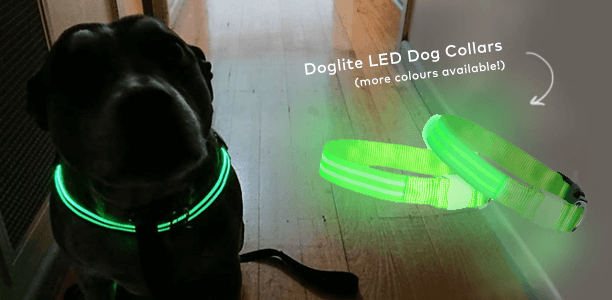 Keep your dog visible (and looking extra fancy!) in the dark with a fabulous LED glowing dog collar, lead, or harness. Dog Lite has brought out a fantastic range of glowing dog collars, leads and harnesses, complete with fibre-optic LED strips that emit coloured light. They have three different settings: on, slow flash, or off, and are available in individual block colours (green, blue, pink, purple or red), or in the extra-pretty 'Northern Lights' rainbow style.
2. Light-up dog tags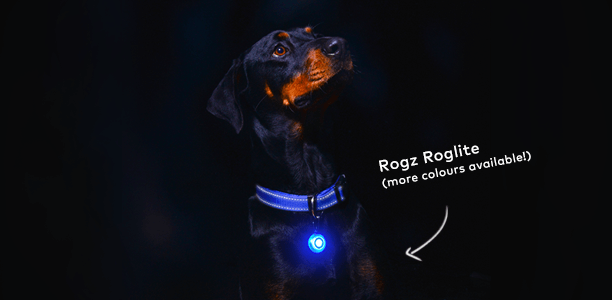 If a bright fibre-optic collar isn't your thing, you could instead opt for the simpler option of an LED dog tag. These clip to your dog's current collar and emit a bright LED light, keeping your pooch visible when off the lead.
Some fun light-up dog collar pendants include:
3. Appropriate Outerwear
A warm waterproof jacket will ensure you and your pooch can brave the cold - rain, hail or shine! Check out Huskimo's range of waterproof jackets which also boast sub-zero micro fleece lining and reflective piping to keep your dog visible and safe. They also have a line of knitwear, jumpers and hoodies. If you're looking for something to keep your dog warm around the house, look no further than Sebastian Says and their line of knit-wear in a variety of colours.
4. Glow-in-the-dark toys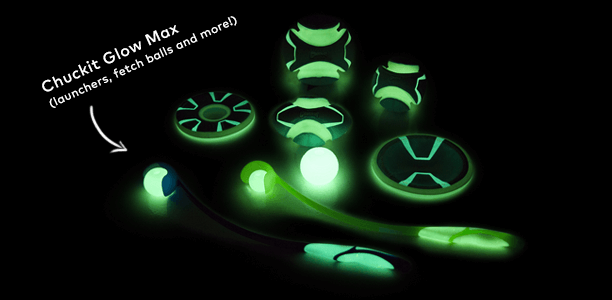 Chuckit's Glow-in-the-dark range features balls, frisbees, ball launchers, and football fetch balls that glow in the dark. This makes it a lot easier playing fetch with your pooch during low light.
5. A lead to guide the way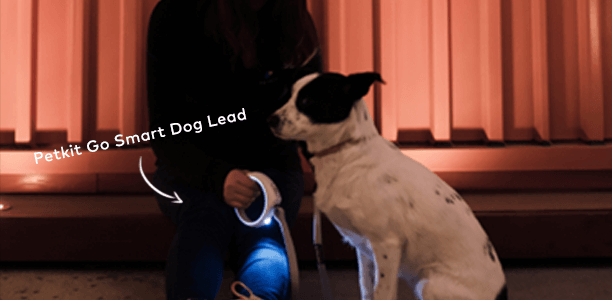 This handy lead is perfect for winter walkies, with a bright LED lamp on board as well as a tracking system - so that you can keep an eye on your dog-walking time, route, and even be alerted to incoming phonecalls!
Dr Kim is one of our resident Pet Circle Veterinarians. When Kim isn't sharing her pet care knowledge at Pet Circle, she enjoys travelling, spending time at the beach, and teaching her Border Collie, Louisiana "Lou" new tricks!.
Kim suggests to read:
5 Essential Dog Walking Tips ▶
Boredom Busters For Dogs ▶