What is the Best Dog Bed?
LAST UPDATED 5 FEBRUARY 2021
This article is written by our veterinarian, Dr Teagan Lever, BVSc (Hons)
Time to update your dog's bedding situation or perhaps you have brought home a new pup? Every pooch needs somewhere to lay his or her head after a big day of playing and other important doggy duties, check out our 5 top rating dog beds below for some inspiration.
Top Rated Dog Beds
| Bed | Customer Rating | Price* | Ideal for | The Details |
| --- | --- | --- | --- | --- |
| La Doggie Vita Dog Bed High Side | 5.0 | $84.99 - 220.99 | Dogs who like to snuggle and curl up when they sleep | Available in 4 sizes, this bed is a great everyday sleep solution. Comfortable and made to last, featuring luxurious faux fur trim and comfy bolster sides. The cover is fully machine washable. |
| | 5.0 | $55.91 - 107.95 | Toy, small and medium breeds | Super soft and comfortable, this round bed has luxurious plush exterior to keep your pooch warm and snuggly. May be washed on a delicate cycle in a front loader machine. |
| | 5.0 | $29 | Medium to large breeds | Perfect for larger dogs and those who like to sprawl out in their sleep. This thick and comfortable cushion bed has a fleecy top for warmth and anti-slip fabric on the base. The cover is fully machine washable. |
| | 5.0 | $135 - 225 | Older dogs or those recovering from illness or injury | This memory foam bolster bed adapts to your dog's contours to take the pressure off their joints for improved comfort. It features a removable, machine washable cover. |
| | 5.0 | $121 - 187.48 | Dogs who spend a lot of time outdoors | Protect your pooch from the sun, wind and rain with this collapsible and portable kennel. The Cabana features a comfy hammock bed and has a replacable mat and cover. Great for travelling and camping. |
*Prices correct as of 9 February 2021.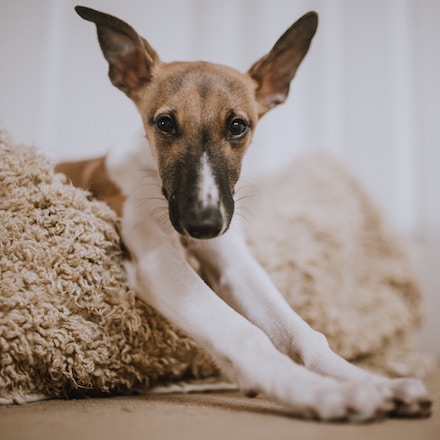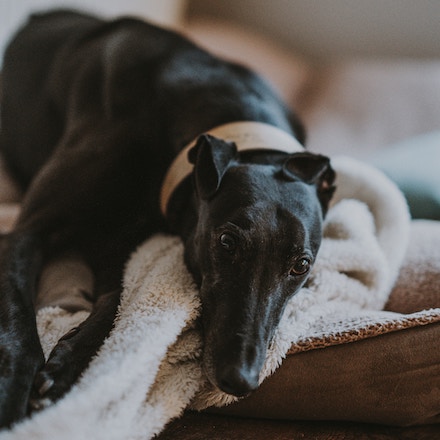 Most loved features of dog beds
While there are a huge variety of beds available to suit pooches of different needs, there are a few features which crop up again and again in our most loved dog beds. When choosing a bed, consider looking for one with some (or all!) of the features listed below:
Removable, machine washable cover
Supportive mattress or filling
Soft outer material
Durable, rip stop material
Best dog beds for summer
Summertime in Australia can get pretty hot, so it's a good idea to have a summer bedding solution for your pup. A cooling bed will help your dog to regulate their body temperature during hot weather and can help to prevent heat stress. Hammock beds are another great summer bed option for dogs, their elevated design allows air to circulate around your pooch to keep them comfortable.
All For Paws Chill Out Fresh Breeze Mat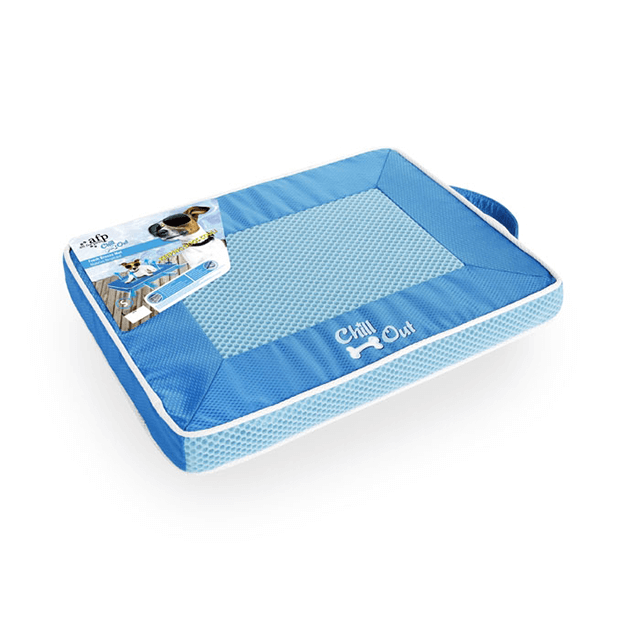 Machine washable in cold water, this mat is filled with springy, noodle like foam to help improve air circulation while still providing cushioning and comfort.
All For Paws Chill Out Always Cool Mat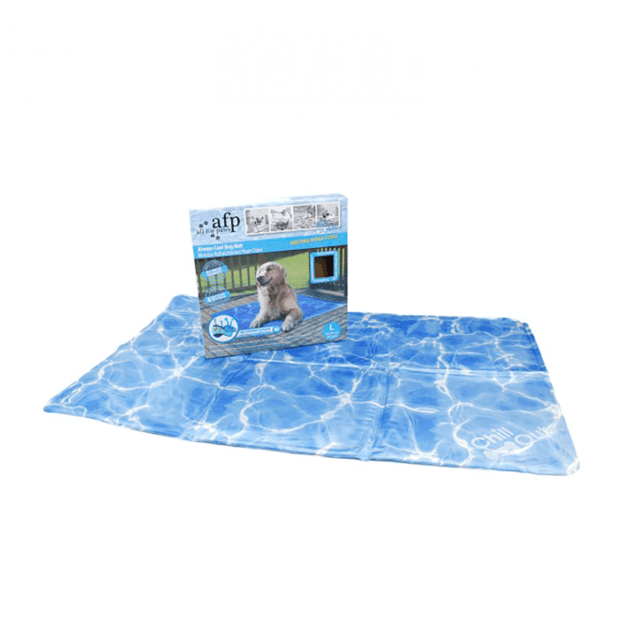 This cooling mat contains a special, non-toxic gel that helps to cool your dog's skin when it comes into contact with the mat, no refrigeration required.
Paws For Life Elevated Bed
The Paws For Life Elevated Bed is great for use on verandas and patios, with a raised design that allows for air flow - perfect for use in summer.
Kazoo Daydream Classic Bed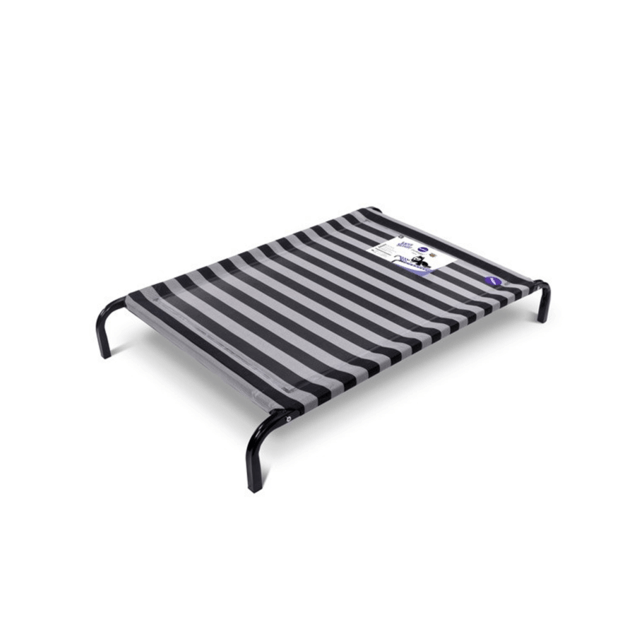 The Daydream Classic Bed features a raised sleeping platform, providing great ventilation, superior comfort and style for your outdoor dog.
Best dog beds for winter
Winter chills can make already stiff joints even more uncomfortable for elderly and arthritic dogs. Keep your pooch warm and cosy during the winter months with a heating pet bed or cosy hideaway bed.
Pet Life Self Warm Throw Pad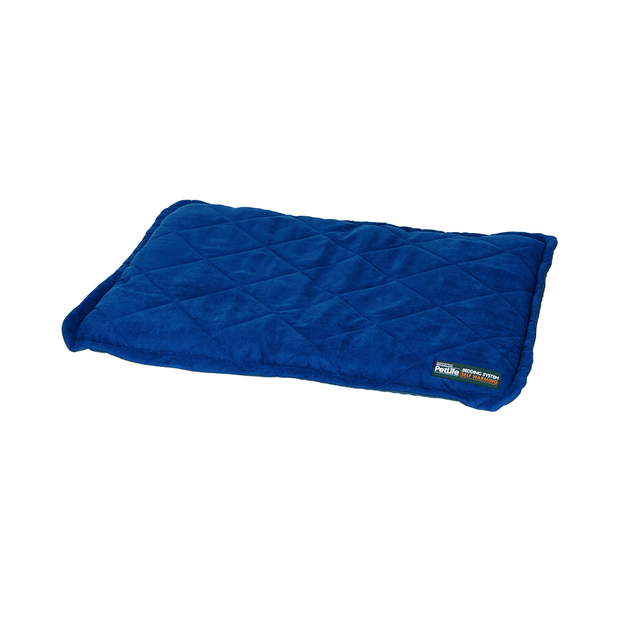 This machine washable sleeping pad contains a thermo-reflective fibre warming core to radiate warmth generated by your pet's own body heat.
Petlife Self Warm Cuddle Bed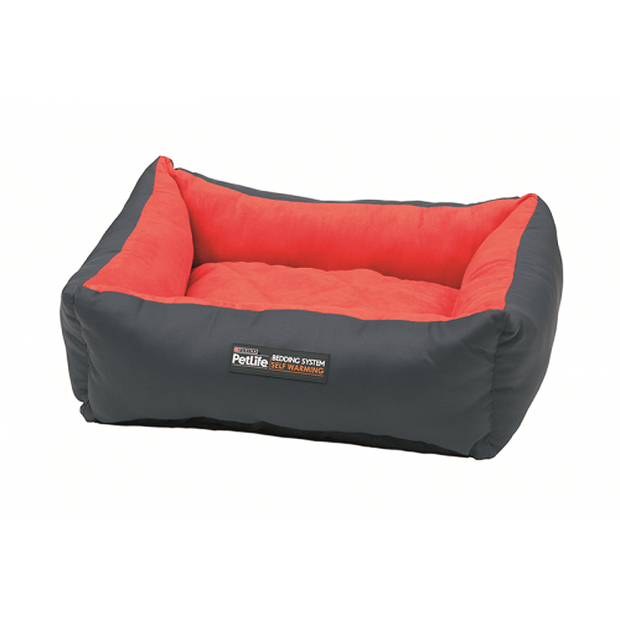 This cosy, easy to wash bed has an ultra-soft fleecy covering that your dog will love. Made from a warm material that traps your dog's body heat and reflects it back towards them.
TS Pet Products Canopy Plush Bed
The perfect igloo for your small dog, the hideaway construction protects your pet from cold draughts. The canopy can be removed for warmer months.
TS Pet Products Quilted Pet Tunnel
Great for toy breed dogs and cats, this faux-fur lined tunnel bed envelopes your pet on all sides.
Want to learn more? Read all about how to choose the best bed for your pet .