What is the best treat for your dog? [2020]
LAST UPDATED 18 MAY 2020
This article is written by Pet Circle veterinarian, Dr Carla Paszkowski BVSc
Not sure which treat is best for your dog? Perhaps your dog has bad breath, or a tummy issue, or maybe your pup scoffs treats too quickly and needs something to slow them down. There are so many treats available for dogs these days - our dogs really are spoiled for choice!
Skip to a section:
1. Dental Chews
2. Occupier Treats
3. Training and Reward Treats
4. Low Fat Treats
5. Grain Free Treats
A Look at Natural Treats starring pet expert Ally. View more videos like this on Pet Circle's YouTube Channel.
1. Dental Treats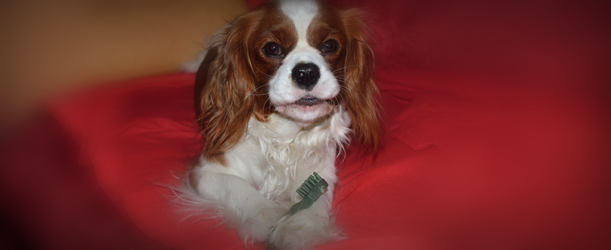 Dental chews are indicated for almost every dog, as most will suffer some degree of dental disease throughout their life. Great dental treats include Greenies and Whimzees.
Dental chews work by acting almost like a toothbrush: the action of chewing and grinding the teeth against a hard surface mechanically removes plaque and tartar. The longer your dog chews and grinds their teeth on the treat, the better the dental care. However, this does mean that treats that are swallowed quickly have no real dental benefit.
If your dog tends to chew extremely quickly and scoffs down dental chews, you might like to give them a longer-lasting treat. Products like Nature's Cuts Goathorn, Blackdog Roo Clods, or Kazoo Dental Bones are all long lasting and will keep your pup occupied for hours.
If your dog is overweight or has a history of stomach upsets and requires a low-fat dental chew, it's typically best to avoid animal hide based treats and instead go for vegetarian treats such as Greenies or Whimzees.
Read more about oral health tips in our article Dental Care for Dogs.
Our Top 3 Choices for Dental Chews:
Greenies Dog Treats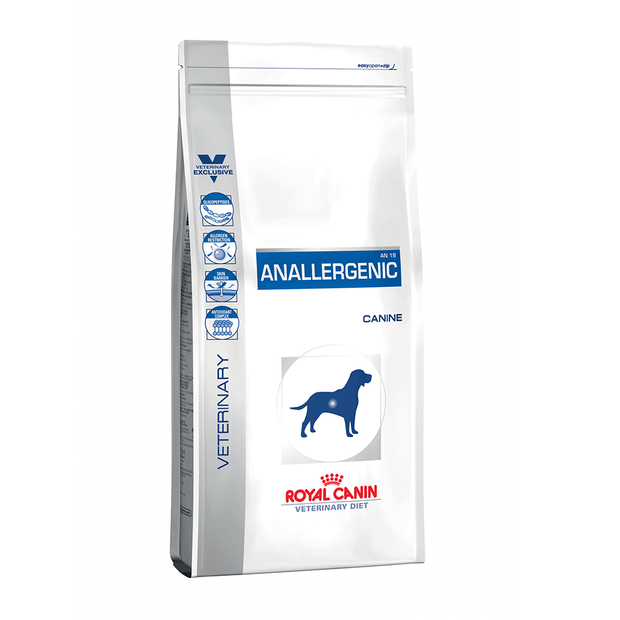 These vet-recommended dental treats are vegetarian, low in fat, and highly palatable. Available in a range of sizes, with grain-free options.
Whimzees Dog Treats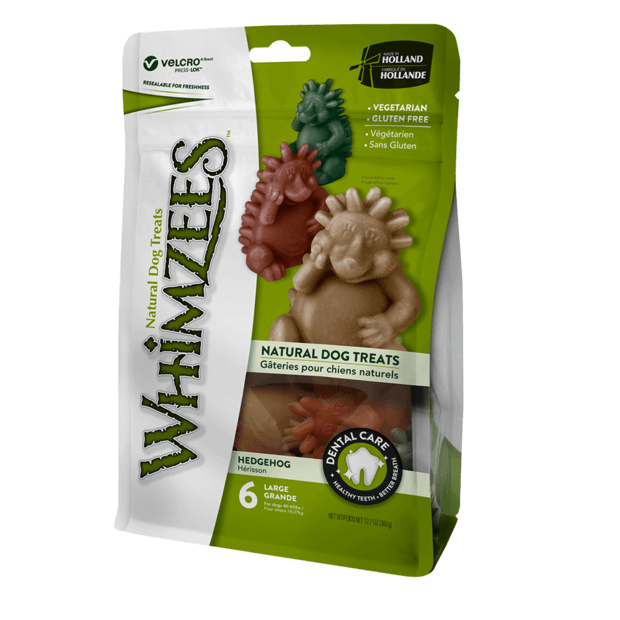 These fun hedgehog-shaped treats have plenty of grooves to clean your dog's teeth. With a base of potato starch, they are grain free, vegetarian, and low in fat.
Savourlife Dental Bars
Savourlife Dental Bars are highly palatable and high in nutrients. The best part is that Savourlife donates 50% of all profits to support shelter dogs.
TIP: Many dental chews are notorious for making dogs overweight, as owners don't think of them as calorie dense. It's best to give dental chews in moderation, and stick to low fat dental treats!
2. Occupier Treats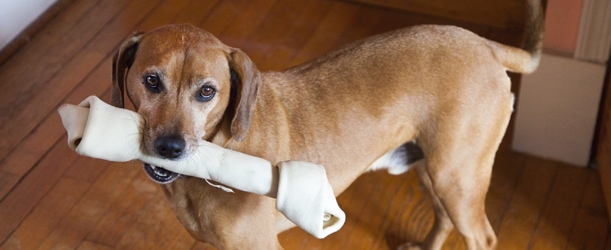 Occupier treats are great for keeping your pet amused and stimulated when they are alone. As an extra bonus, occupier treats can also be great for your dog's teeth!
For most dogs, the best treats to keep them occupied as long as possible are those that either contain bone, hard rawhide, or anything tough and chewy. Examples of these include products from the Nature's Cuts range, the Goat Horn, and K9 Natural Venison Hooves.
Nature's Cuts is a trusted Australian brand that produces genuinely natural treats, free from any artificial additives. Their treats are even made right here in Australia from local ingredients.
Treats are also available that can be placed within a toy to provide long lasting, entertaining fun. The range from Kong are designed to be stuffed with treats and keep your pet chewing for hours.
Our Top 3 Recommended Occupier Treats
Natures Cuts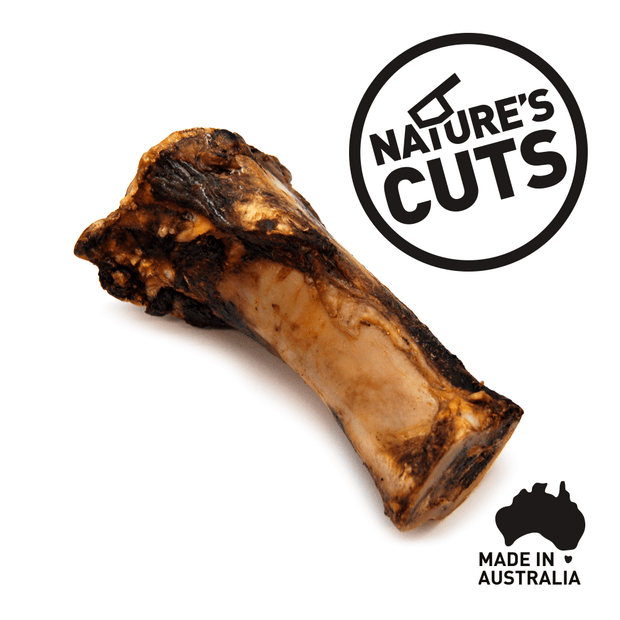 These air-dried (uncooked) bones are great because they last a long time, and won't leave a wet, smelly mess around your dog's mouth!
Natures Cuts Goat Horn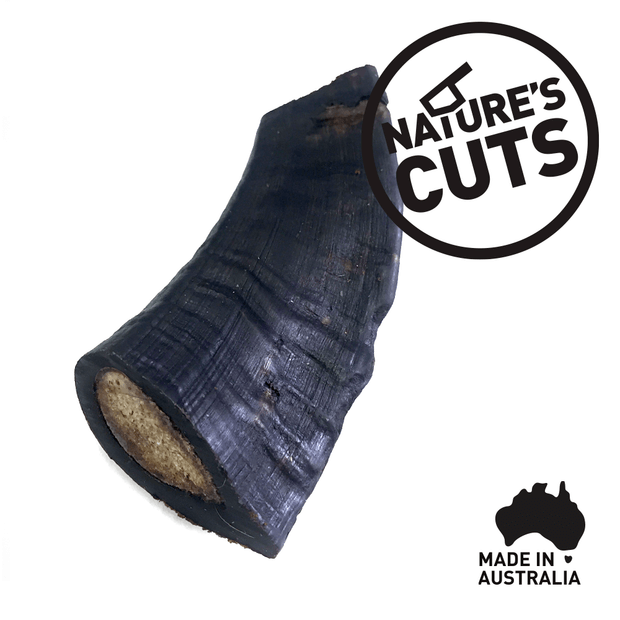 Goat horn might sound strange, but this long-lasting, low-odour natural chew will have your pup gnawing for hours.
Kong Gyro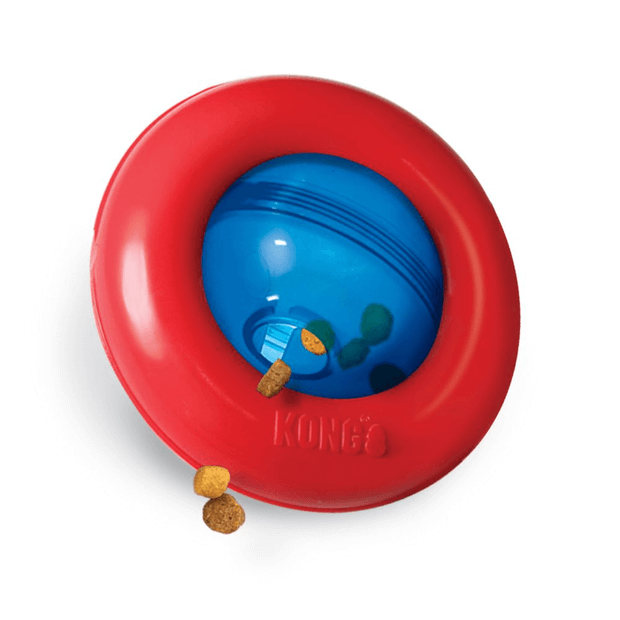 The Kong Gyro can be filled with treats or kibble and will keep your pup's mind busy, entertained, and nourished!
TIP: Treats made of rawhide curled or twisted up on itself can become soft, leathery and uncoiled into a very long strap-like structure when chewed on, which can present a potential choking hazard. Always supervise your dog if giving these treats.
3. Training Reward Treats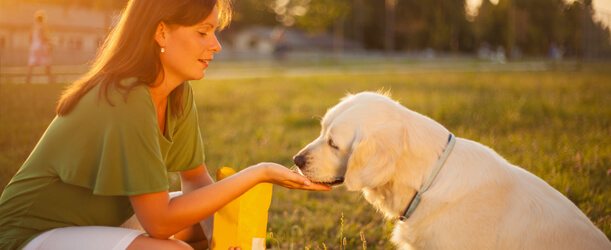 Treats for training rewards are great to use as a means of positive reinforcement for good behaviour. This category offers plenty of choice, with jerky treats, biscuits, chew straps, tidbit balls, or dehydrated meat products.
The best reward treat for your dog depends on personal preference. But if you're really unure where to start, it can be good to go for a healthy, natural treat. Pure Treat Co, K9 Natural and Savourlife all produce natural, nutritious treats in a wide variety.
Pure Treat Co is an Australian brand that produces tasty jerky treats in a variety of eclectic flavours, with different protein options such as boar and kangaroo. These jerky-strap-style treats are great because they can be broken into pieces and are low in fat, but contain high levels of omega 3 and 6 fatty acids to support sensitive skin or joints.
Our Top Recommended Reward Treats:
Pure Treat Co.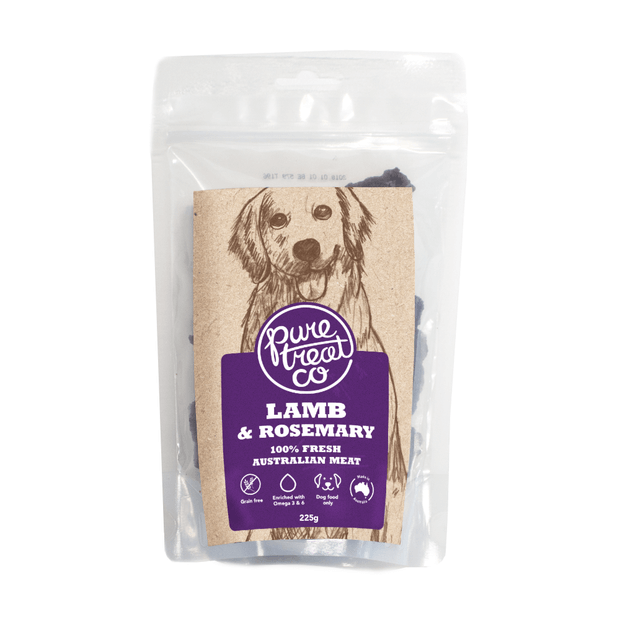 Pure Treat Co produces tasty jerky treats in a variety of eclectic flavours, with different protein options such as boar and kangaroo.
K9 Natural Dog Treats
K9 Natural produces high protein, natural treats made in NZ from fresh farm produce.
Savourlife Dog Treats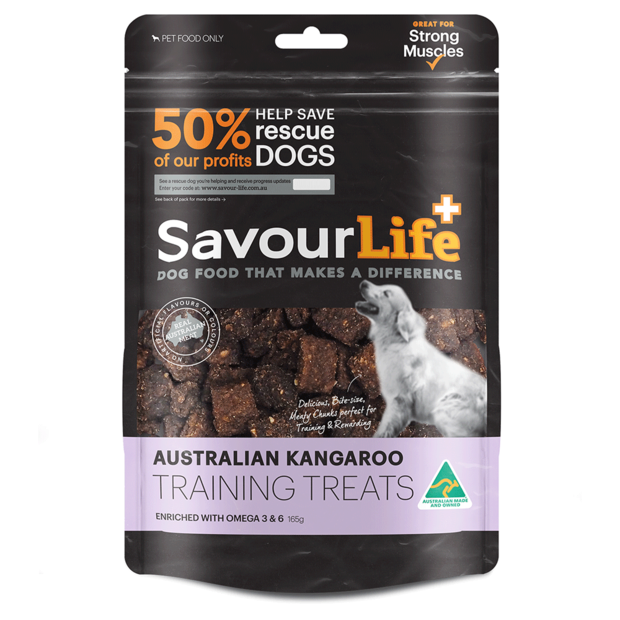 SavourLife Training Treats are a delicious, healthy reward treat for dogs of all shapes and sizes.
TIP: For help training your dog, see our article on How to Teach your Dog to Sit
4. Low Fat Treats

If your dog has a sensitive stomach or a history of pancreatitis, the only treats they may be able to tolerate are low fat treats.
While most commercially available treats are considered too rich for a sensitive tummy, fortunately there are some options available. Your dog certainly doesn't have to miss out on tasty treats just because of their history of pancreatitis.
The trick is to source a vegetarian treat. Vegetarian treats are often low in fat, particularly animal fats (which commonly set off the pancreas). See our top suggestions below.
Our Top Recommended Low Fat Dog Treats
TIP: For dogs with sensitive stomach, you might alternatively like to try treating with fruist or vegetables such as apple, strawberries or carrots.
5. Grain Free Dog Treats

Some dogs have allergies to grains, and many dogs thrive on a grain-free diet. If your dog fits into this category, there are plenty of grain free and gluten free dog treats to choose from.
Most 'animal offcut' treats are grain and gluten free. These are great for keeping your dog occupied, and are also excellent for cleaning the teeth. Our favourites include the Natures Cuts Pork Ears and Wag Antlers.
What about grain free reward treats? Natural jerky or strap treats are are great option. Grain free 'strap' treats include Pure Treat Co straps and Nature's Cuts Chicken Chews. Both of these can be broken up and given as training rewards.
Ivory Coat Succulent Duck Treats are another great option. These bite-sized treats are perfect for a training reward.
Greenies also make a specific grain-free dental treat shaped like a toothbrush. These are available in different sizes, to suit any dog from pint-sized Chihuahuas to colossal St Bernards.
Our Top Recommended Grain Free Dog Treats