8 Pet 'Hacks' from our Vets
Personally recommended (and used!) by our Vet Squad
2 AUG 2020
This article is written by Pet Circle veterinarian, Dr Carla Paszkowski BVSc (Hons)
As a devoted pet parent, no doubt you know that your fur baby is worth every hairball, vomit patch, anxiety attack, and chewed shoe that they come with. It's simply part of the package, right?
But as willing as you may be to put up with all of your pet's quirks and flaws, we're here to tell you that it doesn't always have to be so hard!
Working with animals as much as we do, my fellow Vet Squad vets and I have acquired a number of lesser-known 'tricks of the trade' which can really help life alongside our beloved pets a little bit easier.
We've broken it down so you can see our individual recommendations, based on our own personal experiences. Remember; if you have any questions for us, our Vet Squad is always here to help!
See each of our vet's top recommended hacks:
Dr. Teagan
TOP TIP - if you suspect your dog has an ear infection, always have a check up with your vet before introducing anything to the ear canal. If the ear drum is ruptured some medications and cleansers may cause damage.
Dr. Carla
TOP TIP - Pheromone products are generally available 2 forms - a plug-in diffuser, and a spray bottle. The diffuser is best used for your home environment, and the spray for any crates or carriers.
Dr. Carla explains how to use Feliway. For more videos, check out Pet Circle's Youtube Channel.
Dr. Antonella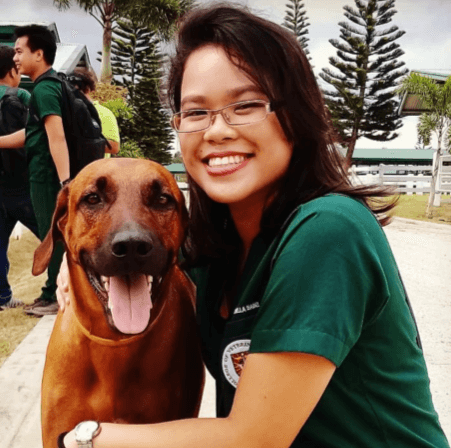 Qualifications: DVM
Pet parent experience: Dogs, Cats and Birds
Special interests: General Pet Care, Research, Diagnostics and Public Health
Antonella's Top 'Hack': For pets who guzzle or 'inhale' their food, try a puzzle feeder or slow-down bowl. It will to slow down their eating, stimulate their mind, and improve digestion.
There's nothing quite like the challenge of getting very food-motivated pets to slow down when they eat! Choking from eating is actually not very likely in dogs, as their epiglottis does an amazing job of protecting their airway, but eating quickly and gulping air while eating can lead to the development of bloat (or GDV - gastric dilatation and volvulus). GDV is a dangerous condition wherein the stomach twists in on itself and traps in food and gas.
While it might seem that feeding larger kibble would slow them down, some dogs do gulp down their meals regardless of what you feed them. So changing up your feeding method may yield better results.
Ways to reduce your dog's risk of bloat include: feeding more frequent meals, scattering their food across a flat surface to encourage foraging, or investing in a slow bowl or puzzle feeder to prolong mealtime.
TOP TIP - Create a 'treasure hunt' for your pet by scattering their morning portion of kibble around the yard or hidden throughout the house. For cats, be sure to use plenty of levels inside (such as window sills) to encourage activity. You can also make your own interactive feeder by cutting some holes in a recycled plastic bottle - simply fill with kibble and watch your pet bat it around to retrieve the tasty morsels.
Dr. Elise
READ MORE Check out our guides to Managing Arthritis in Dogs or Managing Arthritis in Cats, which discuss everything from supplements to diets!
Dr. Kes
TOP TIP - Not all dental chews are created equally. A tooth-cleaning chew only works if it's long lasting, so that your pet can spend a long time grinding their teeth on it. If your pet chomps once and the treat is gone, there's virtually no dental benefit!
Shop All Long Lasting Dental Chews
Dr. Emilee
READ MORE Check out our guide to The Best Bird Toys, which discusses everything from mirrors to gyms!
Shop All Interactive Bird Toys
Dr. Belinda
DID YOU KNOW - Microchip-activated technology is also available for doggy doors and cat flaps. These high-tech products allow you to program access for one pet while keeping another safely indoors, and it can help keep out wandering strays.
Shop All Microchip Bowls and Doors
Dr. Quincy
TOP TIP Some clickers also come with a whistle (e.g. Clix Whizzclick Dog Training Aid). They are great for recall-free flight training as you don't have to carry two separate items (a clicker & whistle).
Further Reading
Did you know our Vet Squad writes helpful pet care blog articles? Browse the entire library, or check out some of their top articles below:
Premium Pet Food: Is it Worth It?
What is the Best Flea and Tick Treatment for Dogs?
What is the Best Wet Food for Cats?
Want to know more? Check out our Discover Page for more tips on keeping your pets happy and healthy.