Bringing Home a New Cat
Last updated on 25 Jan 2016
So you've taken the plunge and adopted a new feline friend. Whether you have picked out the cutest little kitten or adopted an adult cat in need, there are some things you need to know to start off on the right foot.
Food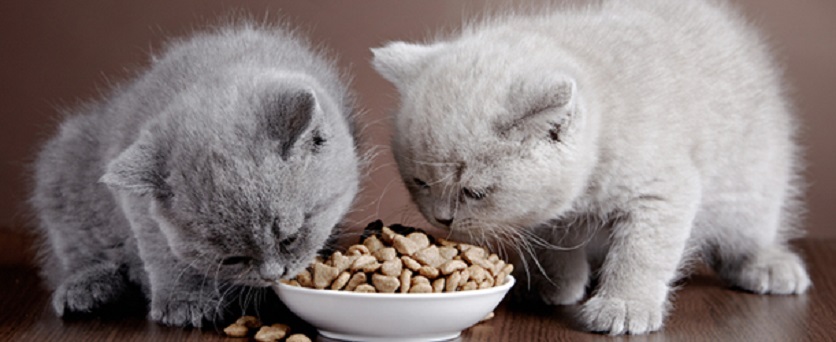 Before you bring your new cat or kitten home, stock up on some good quality food and tasty treats to keep them satisfied. When choosing a food, be sure to take into account your cat's lifestyle, age and breed. Growing kittens have a higher requirement for calcium, energy and other nutrients so a kitten formulation is your best bet. For adults, there are a variety of foods formulated specifically for senior, indoor and fussy cats. Royal Canin also makes dry diets specifically tailored to Siamese, Persian, Maine Coon, Ragdoll and British Shorthair cats.
Flea & Worm Prevention
Right from the get go it is crucial to set up a regular program to prevent fleas, intestinal worms and heartworm in your cat. Even indoor cats are at risk so prevention is a must! Kittens under 6 months require worming more regularly than older cats; every two weeks until they are 12 weeks old and then monthly until they are six months old. Adult cats need treatment for worms every 3 months and flea and heartworm prevention monthly. There are a range of topical and oral products available, see our flea and worming guide for more information.
Vaccinations & Vet Care
Make sure your new furry family member is up to date with their vaccinations and check ups. Kittens require a series of booster vaccinations to get them started and most adult cats require annual vaccination. If you are not sure where your cat is up to, it is best to check with your veterinarian. To help cover the costs of visiting the vet if your cat becomes unwell, consider signing up for pet insurance.
Accessories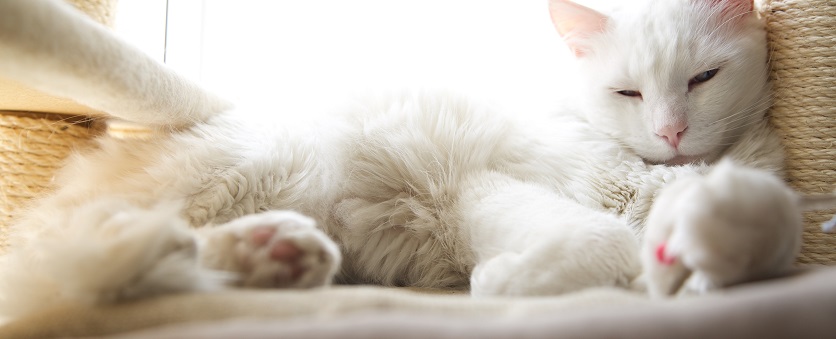 Let's go shopping! Now is the time to have some fun picking out some cool accessories for your new cat. Your shopping list should include the following:
You should set up a comfy bed for your cat to snuggle in. Place it in a quiet area where he can take refuge from children and other pets. Hideaway beds are excellent for making your cat feel safe and secure.
A collar with a bell helps to alert wildlife of your cat's presence should he head outside. When choosing a collar for an outdoor cat, consider one with reflective material and a safety release buckle for extra protection and peace of mind. For outdoor cats an ID tag is also a must, although all cats should be microchipped, the ID tag is another way that your cat can be identified and returned to you quickly if he goes missing.
Toys are important for cats of all ages to keep them engaged, active and stimulated. Select a variety of different types and rotate them regularly.
If you don't want your new cat to sharpen his claws on your furniture, you should invest in a scratching post or pad. They come in all shapes and sizes to suit any fussy feline. To get him interested, try spraying the scratcher with some catnip or feliway spray.
Food and Water Bowls or Dispensers
When it comes to bowls there are a range of attractive and durable options available to keep your cat fed and watered. Cats often prefer to drink running water, so a water fountain is another good option to keep him hydrated and look after his kidneys. For a bit of extra stimulation, you could also use a treat dispensing toy like the Catit Senses Food Maze or Kong Wobbler to feed your cat his daily kibble or a few treats. See our Food and Water Bowl selection guide for more information.

A litterbox is a must for any cat, if you can, try to start with the same litter your cat or kitten was used to at his previous home. Place the litterbox in a quiet, private area where your cat is unlikely to be disturbed. For more toilet training tips, see our Kitten Toilet Training Guide.
With all the mod cons it shouldn't take long for your new feline friend to feel right at home!
When Teagan's not busy sharing her knowledge of all things pets as Pet Circle's resident vet, she is the human companion of two intense English staffies and a three-legged cat named Steve.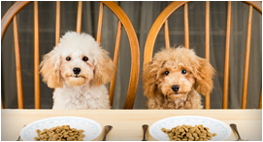 Wet dog foods vs dry dog foods - which is the best? ▶