Natural Cat Food
TUES 11 SEP 2018
The idea of natural nutrition for pets has well and truly taken off in the pet food industry. Pet owners are seeing the benefits of natural eating for themselves, and are starting to recognise the benefits for their feline family members too.
While home cooking your cat's food is a sure-fire way to ensure all ingredients are fresh, natural, and wholesome, it is notoriously difficult to ensure you are meeting all nutritional requirements. And let's be honest, cooking for your cat is also fairly costly and time consuming!
Thankfully, there are plenty of premium-quality, ready-made natural diets which take the hard work out for you. But are they safe? And what actually are the benefits of natural nutrition?
Definition of 'Natural'
Natural pet foods are defined by the Association of American Feed Control Officials (AAFCO) as those made from only natural ingredients derived from plant, animal or mined sources with no chemical alterations or synthetic additives, including ingredients like artificial colours, flavours and preservatives.
What are the Benefits of Natural Nutrition?
1. Quality ingredients, not just nutrients
4. Greater variety of different meats
5. All this - and still complete and balanced
1. Quality ingredients, not just nutrients

Most commercial pet food, natural or otherwise, is formulated to meet international nutritional guidelines. However, these guidelines are generally focused on the macronutrients, (such as protein, fat, or carbohydrates), rather than the ingredients.
But ingredients do matter. High quality, less-processed ingredients contain necessary macronutrients as well as beneficial micronutrients, which are not included in pet food guidelines and are therefore often missing in cheaper, poor quality diets.
Important micronutrients include:
Phytochemicals
Antioxidants
Fatty acids
Probiotic cultures
Cancer-fighting beta glucans
Isothiocyanates
Immune-supporting enzymes
Natural food tends to place importance on the quality of ingredients used in a recipe. This allows for your pet to reap the benefits of an entire nutritional profile for each ingredient.
For example, your pet may receive an adequate guideline-meeting level of protein from corn meal mixed with processed animal by-products. But if, instead, the same level of protein was sourced from something simple like salmon meat, your carnivorous pet will digest this easier, (as it is more bioavailable) and will also receive micronutrients such as antioxidants and omega 3 oils that other foods don't deliver.
2. Higher meat content

Cats are obligate carnivores. They require animal-derived sources of protein as a primary nutrition base.
In general, natural cat foods tend to have meat or animal products as the first ingredient, which means it's the most prominent ingredient by weight.
As an example, Ivory Coat Adult Cat Ocean Fish & Salmon - a high quality natural food - contains 'ocean fish' and 'salmon meal' as the two first and prominent ingredients. To compare, many cheaper varieties call their food 'fish flavour' but include no fish whatsoever. Ultimately, it's important to check the ingredients panel if you are sourcing a specific type of meat.
3. More grain-free options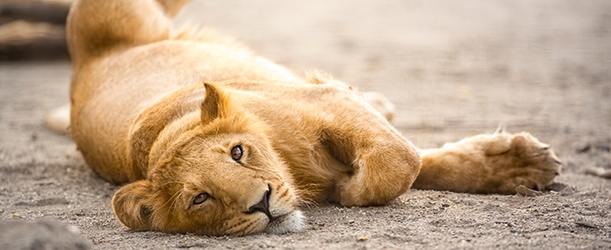 Natural food brands tend to produce a lot of grain-free diet options. The reception of grain-free cat food from the public has been overwhelmingly positive. While a grain-free diet isn't necessary for every cat, it may be beneficial for cats with certain dietary intollerances and allergies.
Browse our most popular grain-free diets
4. Greater variety of different meats

Have you ever looked at the ingredients panel on most generic brands of cat food? Chances are, the recipe will be based on chicken meal (or vague 'meat' if you're looking at a cheaper brand).
Natural food brands tend to branch out with different and novel sources of meat. Giving a variety of meats is perfect for cats, who tend to thrive on variety; both for their nutritional needs, and for their personal fussy preference. In the wild, cats tend to hunt different types of prey - they might catch a bird today, a mouse tomorrow, and a lizard next week! This is the reason why some cats from time to time might suddenly turn their nose up at a food they once loved. This is also why our vets tend to recommend rotational diets for healthy cats.
Novel meats commonly used in natural brands include kangaroo, lamb, venison, duck, rabbit, and fish. Take a look at Ziwi cat food - with lamb, venison, and rabbit options, they are well-known for their novel protein diets. Other great brands that utilise novel meat include Holistic Select, Ivory Coat, and Canidae.
Browse our most popular novel protein diets
5. Complete and Balanced
Is natural cat food safe? Many pet owners are a little trepidatious with 'natural' food, as they worry about it being 'too holistic' and that it may not meet their cat's nutritional requirements.
The truth is, almost every commercially-available natural food these days is created in line with AAFCO feeding guidelines. As described above, these guidelines specify base levels for all important macronutrients, to ensure your cat receives everything they need to survive.
If you aren't sure about the safety of a certain natural cat food brand, check the label - most will list whether they 'Meet AAFCO nutritional requirements'. If you find a diet that doesn't contain this disclaimer, we recommend proceeding with caution, and asking your vet for their opinion.
Ultimately, natural food has many benefits for cats. For a diet free from artificial additives, and full of quality ingredients, try a natural cat food and see the improvement for yourself.
Our Top Natural Cat Food Brands:
When Carla isn't talking about petcare at PetCircle, she enjoys playing mum to her fluffy little cross-eyed feline fur baby, Smudge.